The push for the ultimate luxury viewing experience in London moves out a travelcard zone with the opening – or re-opening – of the Olympic Studios in leafy Barnes village.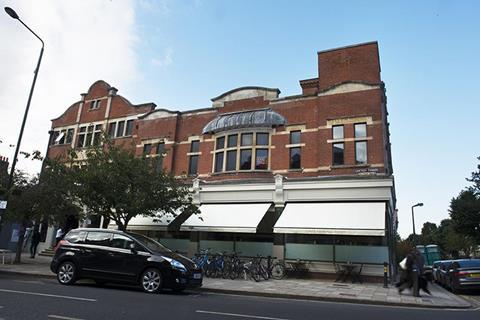 Last Friday's first night saw Captain Phillips being screened in a packed 120-seater luxury cinema complete with Dolby Atmos through Flare Audio speakers – the only cinema in London at the moment to boast such sonic powers. Tom Hanks was the first star to grace the venue's big screen since the former Barnes Cinema/The Ranelagh/The New Vandyke closed in the middle of the last century with a screening of The Bicycle Thieves.
The Olympic is an iconic place, latterly in a state of wasted elegance but with an extraordinary aural heritage. After it ceased as a cinema, it became a recording studio – The Olympic Sound Studios – with room for a 70-piece orchestra and The Rolling Stones laid down six consecutive albums there between 1966 and 1972.
Other artists to bling their way around Barnes in the 1960s and 70s included The Beatles, The Who, Queen, Bowie and Led Zeppelin and the studios even saw film jobs such as the soundtrack for The Rocky Horror Picture Show, Jesus Christ Superstar and The Italian Job.
Acquired by Virgin Media in 1987 – U2 were the last to record there – the site eventually became part of the EMI firesale and fizzled out.
Now owned by Stephen and Lisa Burge, with music producer Chris Kimsey as advisor, The Olympic Studios has clearly been reading The Electric Cinema's rule-book.
There's a café/brasserie downstairs, open to everyone. Upstairs, there's a member's club. The two cinemas, one 120-seater and a smaller 65-seater theatre set to open in early 2014, are open to everyone – tickets range from £10 for matinees, with a 10% discount for members (who pay £375 per year for the club, £150 for cinema-only membership).
Barnes, so beloved of investment bankers and birds on their way to the neighbouring Wetlands Centre, isn't a part of London you chance upon by accident.
There's an overground rail station a 15-minute walk from the Olympic, and a smattering of buses on their way to Hammersmith, where the Cineworld in under threat and the Riverside plays reparatory. Parking is controlled.
The Olympic is a gamble on the allure of the fine viewing experience – no food, perfect sound, gorgeous screen, first-run films. Opening weekend was brisk, however, despite teething problems with the ticketing system. And, in a clear sign of things to come, the first tranche of membership is sold out.