The exclusion of Selma's David Oyelowo from the Oscar nominations is more than a snub - it's an injustice.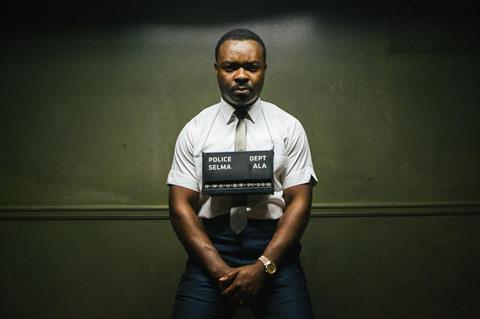 I am not an Oscar voter so I can't pretend to inhabit the mind of one.
What I am is a lover of film and a close watcher of the awards race. As such, I was hugely disappointed at the exclusion of Selma's David Oyelowo in the best actor Oscar nominations.
Pundits, including myself, can foam at the mouth about snubs - they're more exciting than writing about expected, worthy nominees. But this one feels like more than a snub, call it an injustice.
I don't know a single audience member or critic who hasn't raved about Oyelowo's performance as Martin Luther King Jr. Not one. If you find a review saying it's a lacklustre performance, please e-mail it to me, I'd love to see it.
Of course, the whispers - and a few shouts - on Oscar nominations day were those old chestnuts about elderly white Oscar voters. But this snub isn't about racism. Let's not forget that last year's best picture winner was 12 Years A Slave, a harrowing story of slavery told from a slave's point of view. If AMPAS voters are flat-out racist, there's no way they would have been brave enough to champion that brilliant film.
I would also have loved to see Selma director Ava DuVernay among the best director nominees, and of course her defenders say perhaps she wasn't in the mix because she's not only black, she's also a woman.
But I think her snub can be explained more simply by it being a strong year; she's in good company with other 'losers' such as Clint Eastwood, David Fincher, Paul Thomas Anderson and James Marsh, after all.
Selma was called out in recent weeks for historical inaccuracies in its portrayal of president Lyndon B Johnson, and that could have been a factor. It felt like there was never quite enough of a passionate response from the film's camp to those reports.
So, is it racism? Misogyny? Rabid LBJ support? Actually I think it's more about the film's awards campaign. You might say, 'It's the guilds, stupid'.
Casual observers don't recognise just how much correlation there is between the major guild honorees and the Oscar nominees each year. They aren't always perfect matches but they are very accurate indicators in most years (and the voters in the guilds can heavily overlap with AMPAS).
Selma wasn't recognised at the Screen Actors Guild, the Directors Guild of America or the Producers Guild of America. Why? It emerges no screeners were sent to those all-important guilds (the film wasn't eligible for the Writers Guild of America awards). Paramount had said there wasn't time given when the film was delivered in November (it opened theatrically in the US on December 25).
In the UK, Bafta voters also didn't recognise the film, and some voters complained of late-arriving screeners. The film won't have its UK theatrical release until February 6.
So while theories of racism and misogyny make for sexy headlines, I think Selma was hurt by more mundane factors - timing, budget, strategy, Harvey Weinstein pushing other films.
Had Selma been ready a month or two earlier, and its screeners been sent more widely and theatrical launch buzz helped crossover to awards voters, I think it would have been a different scenario on nominations day.
There could be a silver lining as the 'Selma snubs' headlines were even more numerous than the 'Birdman, Budapest Hotel lead nominations' headlines — and don't forget Selma's best picture nomination alongside the snubs, that's quite an honour. More people are hearing Oyelowo and DuVernay's names, with the emotional attachment that they deserved Oscar nominations.
Maybe more people will watch Selma now, just to see what Oscars voters might have gotten wrong.
Wendy Mitchell is contributing editor of Screen International
A final Polish push
Need a powerful, expensive campaign to get an Oscar nomination? Not always. Sometimes, quietly, the good work makes an impression on the right voters.
I had the biggest smile on my face watching the Oscar nominations when I heard Ida's Lukasz Zal and Ryszard Lenczewski were nominated in the best cinematography category.
The black-and-white Polish film, shot for $1.7m, also took a best foreign language feature nomination, as expected, but to crossover into a 'main' category is quite an achievement.
Russia's Leviathan, a Cannes hit, is making a late surge after its Golden Globe win.
But for me it's got to be Pawel Pawlikowski's Ida, and I hope this perfectly formed 80-minute film is still in voters' minds for the final ballot.