Admissions are down in Korea so far this year, and exhibitors missed the local hits which made summer 2009 so successful. Jean Noh explores the territory's appetite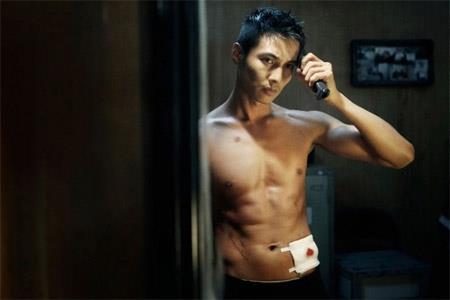 Admissions may have dipped in South Korea in the first half of 2010, but the territory's box office is on the rise thanks to higher ticket prices and premium 3D releases.
By the end of August, the South Korean box office was up 10.8% year-on-year to $724.1m, despite admissions decreasing 4.6% to 105 million in the same period.
This was due partly to a rise in the average ticket price from $6.20 (won6,969) in 2009 to $7 (won7,880) in 2010, thanks to the premium release of 3D films led by Avatar. Distributed by 20th Century Fox Korea, the film has notched 8.2 million admissions and grossed $72m to become the highest grossing film in the territory so far this year.
Unusually for Korea, where local films often dominate, Hollywood films are driving the 2010 box office. To the end of August, the market share of local films fell 19.7% year-on-year to 42%, with non-Korean films securing 58%, up 10.6% compared to the same period in 2009.
In 2009, two local summer releases — tsunami blockbuster Haeundae and ski-jump drama Take Off — topped the year-end charts, with admissions reaching 11.3 million and 8.3 million respectively; this year's summer tentpoles, local and US, did not come close.
"This summer was good but compared to last year there weren't any huge hits of 10 million and 8 million admissions," says Unkyoung Park, general manager of investment planning at Showbox Mediaplex, one of the territory's leading investor/distributors. "It left something to be desired. There were a lot of films rated 18 and over, and not many films that had more mass appeal."
The two biggest releases of the season were Warner Bros' Inception and CJ Entertainment's local thriller The Man From Nowhere, which have both taken around six million admissions to date.
"Korean audiences like movies with mythical elements or fantasy elements," notes Kim Soojeong, a marketing manager at Warner Bros Korea. "It helps if a director has credibility with films which have not disappointed previously, as with [Christopher Nolan's] Inception. Star power isn't as strong a factor in big openings as it used to be."
The biggest international independent release of the year to date is The Twilight Saga: Eclipse, bought by Pan Cinema and distributed by New Entertainment World (N.E.W.). The vampire fantasy scored 2.1 million admissions and has grossed $13.1m.
Independent 3D films are also performing well with Hwa & Dam Entertainment's dance picture Step Up 3D grossing $6.3m this year. The Korean Film Council (KOFIC) estimates that by the end of 2010, the number of 3D screens will have increased by 20% from 2009's 120 screens.

Small ancillary market

Despite new media platforms such as IPTV and internet VoD, the ancillary market still only accounts for about 20% of a film's profits, with the majority coming from the theatrical release. Box-office profits for local films are divided 60:40 in favour of the exhibitor, while non-Korean films see a 50:50 split, which is a hangover from the years when exhibitors had to be persuaded to release Korean fare.
Online piracy has long been identified as a major handicap to profit growth. But the increase in gross theatrical box office and the decline in the home-video market suggests it is the latter which is taking the hit.
Key players
FIVE LEADING LOCAL DISTRIBUTORS (as of August 31, 2010)
CJ Entertainment
CEO Katharine Kim
Distributed 34 titles, taking 30% of the box office to date this year. Part of a conglomerate which includes exhibitor CJ CGV and cable broadcaster CJ Media. Recent successes include Choi Dong-hoon's fantasy action comedy Woochi and US titles Iron Man 2 and How To Train Your Dragon. CJ is the local distributor for Paramount and DreamWorks Animation, and has a first-look deal with Fortissimo Films.
Lotte Entertainment
CEO Son Kwang-ik
Part of a conglomerate which includes Lotte Cinema. Lotte focuses on local comedy and action films, and family-oriented titles (both local and foreign). Recent titles include war film 71: Into The Fire, comedy Pistol Bandit Band, and Japanese title Pokemon: Arceus And The Jewel Of Life.
Showbox Mediaplex
CEO You Jeong Hoon
Also part of a conglomerate which in recent years sold off exhibitor Megabox and cable broadcaster On*Media. This year's releases have included North-South Korea espionage thriller Secret Reunion, the local mockumentary Actresses and The Book Of Eli.
New Entertainment World (N.E.W.)
CEO David Suh
Up-and-coming distributor set up by industry veterans including a number of former Showbox employees. Recent successes include US titles The Twilight Saga: New Moon and Paranormal Activity. Also distributed local films including horror title Death Bell 2 and Lee Chang-dong's Cannes entry Poetry.
Sidus FNH
CEO Choi Pyung-ho
Sidus is Korea Telecom's film business arm, in charge of investment and distribution for theatrical and new-media platforms. Recent titles include Im Sang-soo's Cannes entry The Housemaid, Paul Greengrass' Green Zone, Sylvester Stallone's The Expendables and Roman Polanski's The Ghost Writer.
What works in Korea
When it comes to foreign product, buyers are looking for a spectacle. Korean audiences want to be thrilled by what they see on the cinema screen, and titles such as Avatar, Inception, Oceans and even Step Up 3D have dominated this year's box office.
Buyers are also keen on action and romance films, preferably with a fantastical element. Local audiences have recently been seduced by Clash Of The Titans, How To Train Your Dragon and The Twilight Saga: Eclipse.
Action thrillers, a popular genre for local films, also work from abroad. SPRI's Salt enjoyed its second highest international gross (after Japan) in Korea with $18m. Similarly, Paul Greengrass' Green Zone grossed $4m in the territory, making it one of the best-earning territories for distributor UPI.
However, cultural nuances can make it difficult for foreign comedies and satire to make their mark. Despite the star wattage of Tom Cruise and Cameron Diaz, both popular in Korea, Knight And Day took $14.7m, a disappointment for the territory. Kick-Ass only grossed a little over $1m.
SOUTH KOREA AT A GLANCE
Population 48 million (2010 estimate)
Key cities Seoul (estimated population: 10.4 million), Busan (est. 3.57 million), Incheon (est. 2.75 million), Daegu (est. 2.5 million)
GDP per capita $28,100 (2010 estimate)
Number of screens 2,202 screens (99% of nationwide total), are integrated into KOFIC's ticketing system
Number of theatres 326
Average ticket price $7 (won7,880)
Number of 3D screens 120 screens in 2009 (estimated 20% increase in 2010)
Digital screens 835
SOUTH KOREA TOP 10, JAN-JUNE 2010
Title (origin) distributor, admissions, box-office gross
1 Avatar (US) 20th Century Fox, 8.2 million adms, $72m (won81.4bn)
2 Secret Reunion (S Kor) Showbox Mediaplex, 5.4 million adms, $35.5m (won40.2bn)
3 Iron Man 2 (US) CJ Entertainment, 4.4 million adms, $28.8m (won32.6bn)
4 How To Train Your Dragon (US) CJ Entertainment, 2.5 million adms, $23.8m (won26.9bn)
5 Woochi (S Kor) CJ Entertainment, 3.6 million adms, $23.3m (won26.3bn)
6 Clash Of The Titans (US) Warner Bros, 2.6 million adms, $19.3m (won21.8bn)
7 Harmony (S Kor) CJ Entertainment, 3 million adms, $19.1m (won21.6bn)
8Alice In Wonderland (US) Sony Pictures Releasing/Buena Vista International Korea, 2.1 million adms, $17.9m (won20.3bn)
9 The Servant (S Kor) CJ Entertainment, 2.7 million adms, $17.9m (won20.3bn)
10 The Housemaid (S Kor) Sidus FNH, 2.3 million adms, $15m (won17bn)
South Korea Top 10 distributors by market share, Jan-June 2010
Distributor (number of titles) admissions, BO gross, market share by BO gross
1 CJ Entertainment (27 titles) 19 million adms, $132.1m (won147.8bn), 27%
2 20th Century Fox Korea (8) 12.2 million adms, $98.3m (won110.8bn), 20.3%
3 Sony Pictures Releasing/Buena Vista Korea (14) 5.4 million adms, $40m (won44.8bn), 8.2%
4 Showbox Mediaplex (5) 6 million adms, $39.7m (won44.4bn), 8.1%
5 Lotte Entertainment (12) 5.9 million adms, $36.7m (won41.1bn), 7.5%
6 Warner Bros Korea (8) 4.8 million adms, $34.1m (won38.2bn), 7%
7 SidusFNH (9) 3.9 million adms, $25.1m (won28.1bn), 5.1%
8 Cinergy (8) 2.3 million adms, $15.9m (won17.8bn), 3.3%
9 UPI Korea (8) 2.2 million adms, $14.7m (won16.4bn), 3%
10 Cinema Service (3) 1.9 million adms, $12.4m (won14bn), 2.6%
SOUTH KOREA TOP FIVE OF ALL-TIME
Title (origin) year, local admissions
1 The Host (S Kor) 2006, 13 million adms
2 King And The Clown (S Kor) 2005, 12.3 million adms
3 Taegukgi (S Kor) 2004, 11.8 million adms
4 Haeundae (S Kor) 2009, 11.3 million adms
5 Silmido (S Kor) 2003, 11 million adms