EXCLUSIVE: Final version of Cannes Competition title is now seven minutes shorter following critics response.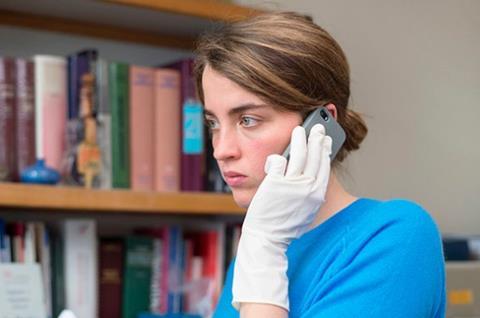 The Dardenne brothers have re-edited their Cannes competition entry, The Unknown Girl (La Fille Inconnue).
Speaking to Screen, the double Palme D'Or winning brothers confirmed that they had originally planed to make some very minor changes to their tenth feature film post-Cannes but, after consultation with their editor, decided to make more extensive cuts.
They have made an additional 32 new edits to the film, which is now seven minutes shorter than its original Cannes version.
The Unknown Girl, starring Adèle Haenel as a young doctor who has a crisis of conscience following the death of a young woman, received mixed to positive reviews after its premiere in Cannes in May.
Luc Dardenne acknowledged that the changes have been partly influenced by critics.
"There are several critics who are also friends who liked it a lot but thought there were certain places in the film that didn't work very well," Luc said.
"I believe it was that which prompted our concern. We were ready to make changes."
Jean-Pierre Dardenne said that the brothers were happier with the film in its current format than with the version they unveiled in Cannes.
Critics from Belgium and the Netherlands who were at Cannes and who have seen the new version in advance of interviews with the brothers have given it the thumbs up. "They all said it was much better."
The brothers don't anticipate any problems with distributors, most of whom bought the film at script stage.
The new version will be unveiled for the first time at the Institute Lumiere in Lyons later this month as part of a retrospective of the Dardenne brothers' films organised by Cannes chief Thierry Fremaux.
The Unknown Girl will also screen at the Namur Festival later in the year prior to its release in Belgium through Cineart in early October.