Australian writer/director David Michôd talks to Sandy George about his first feature Animal Kingdom, which will screen in the world cinema competition at Sundance.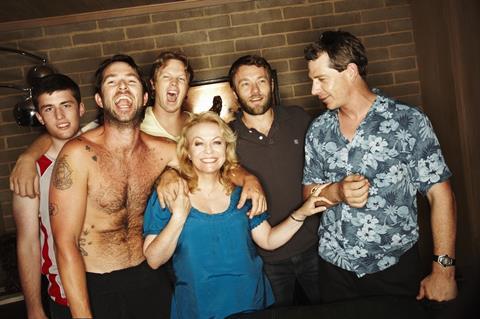 Michôd, a former editor of a film industry magazine, has already made a slew of acclaimed shorts including Netherland Dwarf (Sundance 2009) and Crossbow (2008). He also co-wrote Spencer Susser's Hesher, another of this year's Sundance competition titles. The pair met when Susser was in Australia working on the Star Wars films.
Why did you choose to make Animal Kingdom as your first feature?
For about 10 years, I have wanted to make a big bad sprawling Melbourne crime story. It began when I started reading the books of Tom Noble, a police reporter in the 1980s. A movie just started building in my head. I also wanted to make a film in which Melbourne is not depicted as cutsey, full of Victoriana and trams. It's a bigger, badder city than that.
What was the most difficult thing about making the film?
Film-making is an emotional rollercoaster and while I knew that and was used to that I was not fully prepared for how long and drawn out the peaks and troughs are. It was particularly painful during the edit. The longer I worked on it, the more I kept thinking that making something less than very good would be a waste and a serious disappointment.
What are your expectations for Sundance?
Expectations and hopes are very different. I would love the film to be well received and for that to translate into opportunities for the film, me and everyone who worked on it. I have no idea what the sales environment at Sundance will be like but having a competition spot can only be a good thing.
In your film-making, in the future, are you likely to be driven by artistic or commercial considerations?
Once upon a time I think I assumed my sensibilities were probably arthouse but the more I work the more I realise I have a pretty strong desire for lots of people to see the things I make. And I don't want to be one of those film-makers who has to bash their head against a wall every time they want to make a new film. I want whatever I do next to feel like a good idea to everyone involved. I don't have a problem with films being commercial; I just have a problem with films not being good.
Do you feel optimistic about being an independent Australian filmmaker?
Yes. I am trying to take this opportunity of relative calm and quiet to be careful about the choices I make. I have seeds of ideas and am letting them fight it out but it's not just about what I do but where I do it. To have a long and prosperous career as an Australian film-maker some portion has to come from overseas and I am trying to factor that into my thinking too. I've done my first movie and it feels like there is a world of possibilities ahead. I'll probably have that feeling beaten out of me over the coming years but at the moment it feels good and I'm trying to make a point of enjoying it.
Agent: Bec Smith (SmithB@unitedtalent.com), UTA