WRITER: Dawn King is a much-awarded young writer for the stage and, at last, the screen, having signed a deal with Cowboy Films to adapt her sell-out play Ciphers from Bush Theatre.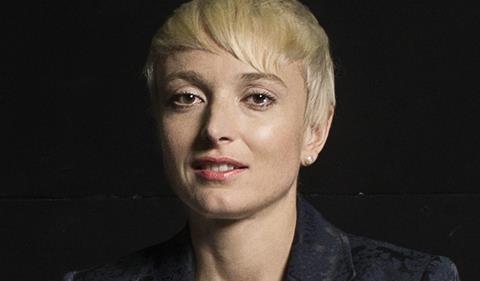 The short film she wrote starring Olivia Colman, The Karman Line, premiered at SXSW this year and went on to Aspen where it quickly won two awards.
Articles about King have a tendency to become a laundry-list of her impressive achievements, but the highlight would probably be winning the inaugural Royal National Theatre Playwright award for Foxfinder last December, although she did win the UK Film Council's 25 Words or Less pitching prize in 2005, for the unproduced The Squatter's Handbook.
"I've done my first treatment on Ciphers," she says, "and starting to work on it is making me realise how much of a bigger job it is than a play."
Written back in 2010 "before all this crazy stuff kicked off in Russia, before Edward Snowden", Ciphers is an innovative thriller about espionage and surveillance that centres on Justine, a new recruit to the spy business.
"When you deal in the here and now, you have to be aware of what's happening," says King. "You have to be current. I just follow my obsessions, really.
"The reason I started writing Ciphers was that I was really interested in the secret services, interested in doing the non-James Bond version where people screw up and they get it wrong and they have boring bits at their desk — but in a dramatic way, of course!"
Born in the West Country and currently living in London, King always wanted to work in film and TV, she says, but started out in young writers' programmes at Soho Theatre and Royal Court in 2002 and just carried on.
"It's amazing how I've gotten this film commission through theatre," she says. "But you never know what's going to happen when you start to write."
Contact Julia Mills, Berlin Associates juliam@berlinassociates.com