Jason Gray on Japan's zero-tolerance policy on content piracy.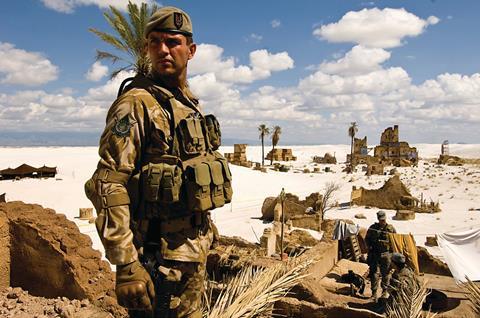 With potential fines of up to $105,000 (¥10m) and jail terms of 10 years, Japan has some of the toughest anti-piracy legislation in the world. The country's zero tolerance of film and content piracy is continuing with amended legislation and beefed-up cinema security.
"The world premieres of films such as Transformers: Revenge Of The Fallen require airport-like security"
In June, the Japanese government approved a revision to the copyright bill, which criminalises the downloading of pirated film and music content, to include media such as mobile ringtones. While existing laws had covered unauthorised copying and uploading of copyrighted material, downloading for 'personal use' had been tolerated.

The government had also been pushing to expand laws relating to online auctions of pirated DVDs (in 2007, 43,000 counterfeit DVDs were seized). The revision will encompass not only completed auction transactions but also the auctioning itself, with penalties of up to five years' imprisonment and fines of $52,500 (¥5m). The download law will not include punitive provisions at the moment.

The laws, which go live on January 1 2010, will complement internet service provider bans on pirates and legal efforts to quash Japanese peer-to-peer software.

The dramatic 'Save Our Movies' campaign, launched alongside anti-camcorder laws in 2007 by the Japan and International Motion Picture and Copyright Association (Jimca), screens before theatrical movies across Japan. However, there are concerns the number of cinema films being recorded on a camcorder will rise: more major films now receive 'senkou jouei' (literally, advance screenings), typically at key cinemas a week prior to the official wide release, giving pirates a window of opportunity to exploit.

Japan is also becoming a popular venue for Hollywood world premieres, such as Spider-Man 3, Harry Potter And The Order Of The Phoenix and the just-released Transformers: Revenge Of The Fallen. Vigilance on the exhibition front lines is at an all-time high.

At the June 8 premiere of Transformers in Tokyo's Roppongi district, Paramount Pictures Japan employed airport-style bag checks, confiscated video-equipped mobile phones and stationed guards with night-vision goggles inside the screening hall. Sony Pictures employed similar tactics for the day-and-date release of Angels & Demons. Security manuals are also being distributed to local multiplexes.

The measures have seen incidents of footage from releases being uploaded to the internet halved, from 20 to 10. "It's gone from being about profiting to internet bragging rights," says Jimca official Masami Hagino. Transformers was a particularly worrisome release. "Co-operation from cinema staff is essential. These new measures are our revenge."
Tell us your view on piracy, take ScreenDaily's survey here.