Hong Kong-based sales company acquires international rights to Derek Kwok's sports drama.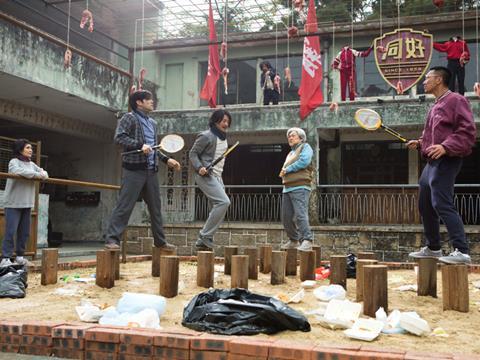 Hong Kong-based Distribution Workshop has picked up international rights to Derek Kwok's sports drama Full Strike, starring Josie Ho, Ekin Cheng and Ronald Cheng.
Currently in post-production, the film stars Ho as a hot-tempered, former badminton player who decides to return to the sport to coach four reformed gangsters who are keen to play competitively. Ho's Hong Kong-based 852 Films produced with Why Entertainment and Star Chinese Movies.
Henri Wong co-directed the film with Kwok, whose credits include As The Lights Go Out and Journey To The West: Conquering The Demons, which he co-directed with Stephen Chow.
Distribution Workshop has also picked up the latest feature from China's Xu Jinglei, romantic drama Somewhere Only We Know, in which the director-actress also stars along with Kris Wu and Wang Likun.
Also in post-production, the film marks the feature debut of Asian heartthrob Kris Wu, a former member of Korean pop group EXO, who will also star in Stephen Chow's upcoming sci-fi romance Mermaid.
China Lion has already acquired Somewhere Only We Know from Distribution Workshop and will release it on Feb 12 in Australia and New Zealand and Feb 13 in the US and Canada.