Alex Garland's eagerly awaited feature directorial starring Oscar Isaac, Domhnall Gleeson and Alicia Vikander will open on April 10, 2015. Universal holds international rights.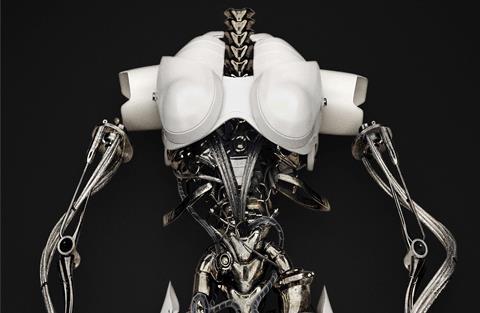 Garland also wrote the screenplay to the story about a programmer at an internet search giant whose employer sends him to his private mountain estate to evaluate a highly sophisticated and seductive A.I.
DNA's Andrew Macdonald and Allon Reich are producing and Scott Rudin and Eli Bush serve as executive producers with former Film4 head Tessa Ross.
"Alex Garland is already one of the most brilliant and distinctive writers working today," said A24. "Ex Machina marks the beginning of an exciting new step for Alex the director, and we are thrilled to help bring his provocative vision to US audiences."
Garland's screenplays include Sunshine, 28 Days Later and Dredd.