Ridley Scott's upcoming instalment in the sci-fi series will open on May 19, 2017 – three months earlier than originally scheduled by Fox.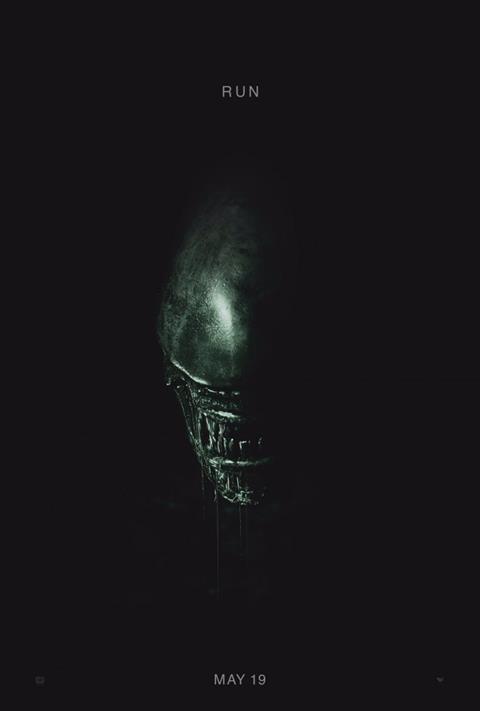 Studio executives had set an August 19, 2017, date for Alien: Covenant but the first poster reveals the new date, as well as the familiar alien head bathed in shadow beneath the legend, 'Run'.
Noomi Rapace reprises her role in the follow-up to 2012's Prometheus alongside Michael Fassbender as the android David.
Joining the cast are Billy Crudup, Katherine Waterston, Danny McBride, Demián Bichir, and Amy Seimetz.
The Academy Of Motion Picture Arts And Sciences announced on Wednesday that ten live-action short films will advance in the voting process for the 89th Academy Awards from a submissions pool of 137. Nominations are announced on January 24, 2017. The ten are, in alphabetic order: Bon Voyage, Marc Wilkins; Ennemis Intérieurs, Sélim Azzazi; Graffiti, Lluis Quilez; La Femme et le TGV, Timo von Gunten; Nocturne In Black, Jimmy Keyrouz; The Rifle, The Jackal, The Wolf And The Boy, Oualid Mouaness; Silent Nights, Aske Bang; Sing (Mindenki), Kristof Deák; Timecode, Juanjo Giménez; and The Way Of Tea (Les Frémissements du Thé), Marc Fouchard.