EXCLUSIVE: The Woman In Black distributor TMG/Concorde picks up thriller for Germany.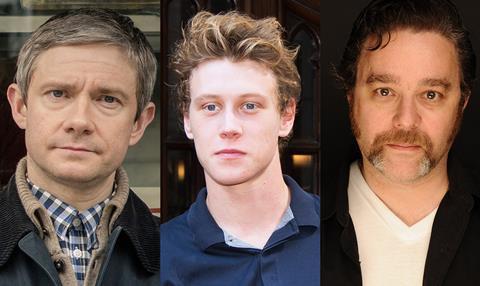 Tele München/Concorde has snapped up all German rights to Altitude Film Sales' chiller Ghost Stories.
The deal between Altitude's sales chief Mike Runagall and TMG/Concorde's Markus Zimmer was wrapped up last night on the eve of EFM following the project's announcement on Screen last week.
The pact marks the first collaboration between the two companies. TMG/Concorde previously did well in Germany with similarly pitched horror The Woman In Black.
Sherlock co-star Martin Freeman (The Hobbit franchise), George MacKay (Pride) and Andy Nyman (Death At A Funeral) are to star in the feature version of well-received supernatural stage production Ghost Stories, co-written and directed by Jeremy Dyson (The League of Gentlemen) and Nyman, who will reprise his role as professor Goodman.
Principal photography is due to get underway in September with Claire Jones (Sightseers) producing alongside Warp Films' Robin Gutch ('71). Altitude Films has boarded sales on the thriller and will introduce buyers to the project at the EFM.
In Ghost Stories, Phillip Goodman, professor of psychology and arch-skeptic has his rationality tested to the hilt when he receives a letter apparently from beyond the grave.
His mentor Charles Cameron, the 'original' TV parapsychologist went missing fifteen years before, presumed dead and yet now he writes to Goodman saying that the pair must meet.
Cameron, it seems, is still very much alive. And he needs Goodman to find a rational explanation for three unsolved cases that have shaken Cameron to his core.
As Goodman investigates, he meets three haunted people, each with a tale more frightening, uncanny and inexplicable than the last. Gradually, Goodman unearths a hidden truth more terrifying still, that will pull his life apart.
The stage production of Ghost Stories, compared by critics to The Woman In Black for its scare factor, was a critical and commercial hit when it in the UK and in international markets.
Dyson is best known as a member of sketch comedy team The League of Gentlemen along with Mark Gatiss, Steve Pemberton and Reece Shearsmith.