Gaumont and Wild Bunch pact with online giant.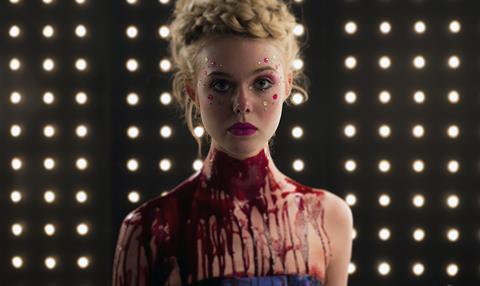 Amazon Studios has acquired Nicolas Winding Refn's The Neon Demon and will release it theatrically Stateside next summer.
The Neon Demon stars Elle Fanning, Keanu Reeves, Christina Hendricks and Jena Malone.
Gaumont and Wild Bunch co-financed and are co-handling international sales on the film, about an aspiring model who moves to Los Angeles where her youth and vitality are devoured by a group of beauty-obsessed women who will go to any lengths to get what she has.
The deal was negotiated by Gaumont 's Cecile Gaget and Wild Bunch's Vincent Maraval and Carole Baraton on behalf of Refn.
"One morning I woke and realized I was both surrounded and dominated by women," said Refn. "Strangely, a sudden urge was planted in me to make a horror film about vicious beauty."
Refn's partner, Lene Borglum (Only God Forgives) produced under their Danish banner Space Rocket.
Amazon Studios was launched in June to acquire original movies for theatrical release and early-window distribution on Amazon Prime Instant Video.
Amazon Studios's first theatrical release will be Spike Lee's Chi-Raq.