Cinedigm Corp has acquired a minority stake as the partners prepare to relaunch Shout! Factory's AVOD OTT channel Shout! Factory TV.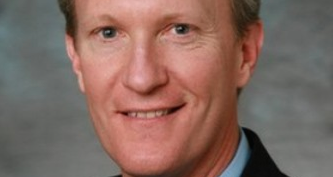 The channel is focused on classic TV and films in an SVOD and freemium AVOD model.
The companies will extend Cinedigm's existing home entertainment distribution contract covering Shout! Factory's library of content.
Cinedigm chairman and CEO Chris McGurk, Cinedigm Entertainment Group president Bill Sondheim and Shout! Factory founders Richard Foos (CEO), Bob Emmer (COO) and Garson Foos (president) made the announcement.
"Shout! Factory has been our long-time partner and we are thrilled to make an investment in this innovative and forward-looking multimedia entertainment company," said McGurk.
"This new relationship benefits all aspects of Cinedigm's business and adds Shout! Factory's classic pop culture-themed OTT channels to our digital network roster that now includes CONtv, Docurama and the upcoming Dove Channel."
The Shout! Factory founders said the investment offered a chance to up the ante in the company's physical and digital business and presented "a dynamic opportunity for us to cultivate our OTT digital channels by utilising Cinedigm's expertise."
"Shout Factory has been an integral part of the growth and success of Cinedigm's entertainment distribution business over the last three years, spanning all our active distribution platforms," added Sondheim. "This deal further solidifies our strategic partnership and mutual commitment as both companies continue to lead in emerging consumer trends providing compelling branded content on digital network channels."
John Rudolph and Allen D Lenard served as financial advisors to Shout! Factory for the transaction.