EXCLUSIVE: Chaitanya Tamhane's Court and Dominga Sotomayor's Mar among trio set for UK/Ire release.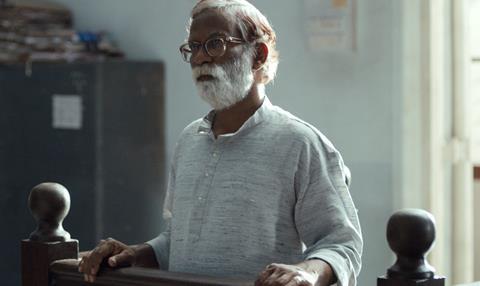 UK distributor Day For Night has acquired three titles for release in UK/Ire including well-received Indian drama Court.
Chaitanya Tamhane's debut, which has a theatrical release planned for November this year, follows the Mumbai trial of an ageing folk singer who is accused of influencing the suicide of a sewage worker with one of his songs.
The Zoo Entertainment production was picked up from Memento Films International and will screen at the London Indian Film Festival (July 16-26) ahead of its release.
From New Europe Film Sales, the outfit acquired Dominga Sotomayor's sophomore feature Mar, the Chile/Argentina co-production about a young couple on vacation in Argentina, while the company has struck a deal with WA Entertainment for Takuya Misawa's Chigasaki Story, a Japan/Thailand co-production that follows intertwining relationships at a wedding weekend.