Disappointing box office means the final episode in Lionsgate-Summit's YA franchise starring Shailene Woodley and Theo James may skip theatres.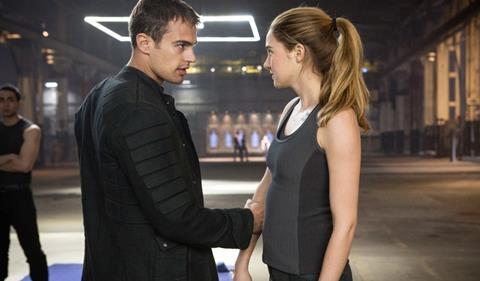 According to reports, The Divergent Series: Ascendant scheduled for June 2017 could end up as a teleseries on Starz.
Another destination could be Lionsgate Premiere, the multi-platform specialty label that launched 15 months ago.
Ascendant has not yet begun production as the series' flagging box office has become a talking point.
Divergent launched well in March 2014 and grossed $288.9m worldwide, comprising $150.9m in North America and a $137.9m balance from international markets.
Sequel The Divergent Series: Insurgent opened a year later and fared even better, taking $297.3m worldwide, of which $130.2m came from North America and $167.1m internationally.
However the third entry, The Divergent Series: Allegiant, opened in March this year and took $179.2m globally. North America generated $66.2m and international $113.1m.
Lionsgate declined to comment.