April And The Extraordinary World will screen in competition at the Annecy International Animated Film Festival that started today and features the voice of Marion Cotillard in the lead.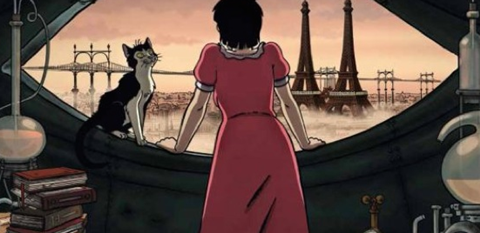 Christian Desmares and Franck Ekinci directed the steampunk adventure adapted from Jacques Tardi's graphic novel about a girl's journey through a world where scientists have been imprisoned.
Eric Beckman negotiated the deal for GKIDS with Aska Yamaguchi for Studiocanal and the distributor plans an early 2016 release in French and English-language versions.
April And The Extraordinary World is a France-Canada-Belgium co-production between Je Suis Bien Content, Studiocanal, Kaibou Production UMT, Need Productions, Arte France Cinéma, Jouror Distribution, RTBF, Proximus and Tchack.
Marc Jousset and Ekinci served as executive producers.