Lionsgate and Hemisphere Media Group, a US and Latin American owner of Spanish-language pay-TV and broadcast networks, have partnered on the upcoming first Spanish-language SVOD service.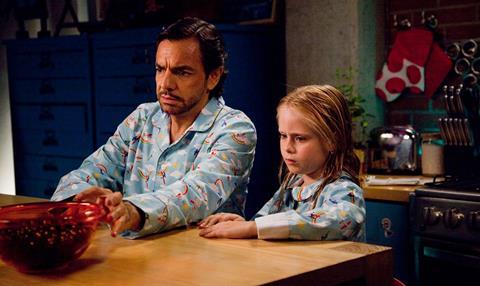 Hemisphere operates five US Hispanic channels, two Latin American pay-TV networks and the leading Puerto Rican broadcast network WAPA and will take a minority equity stake in the venture.
The previously announced platform will be targetted at the growing, digital-savvy Hispanic audience in the US and launches in 2017.
Hemisphere will leverage its library of Spanish-language titles alongside Lionsgate's stable, which includes the studio's Hollywood titles as well as hits from Pantelion Films such as Instructions Not Included (pictured) and animation Un Gallo Con Muchos Huevos. The streaming platform will be the exclusive first SVOD / pay-TV window for Pantelion films.
The service will capitalise on the marketing and distribution expertise of Univision Communications, which will offer it to cable and satellite operators individually, as well as in tandem through its Univision NOW subscription service for its broadcast networks Univision and UniMas. Univision will also license titles from its classic Latino cinema library to the new service.
"The addition of Hemisphere and its deep library of titles significantly expands the content offerings of a platform that is positioned to become the leading Spanish-language premium movie service in the US," said Lionsgate CEO Jon Feltheimer.

"We're pleased to welcome Alan Sokol, Jim McNamara and the Hemisphere team to a partnership that combines great content, rich experience serving the Latino movie-going audience and a dynamic market opportunity."
"We're excited to be partnering with Lionsgate to help launch the definitive streaming service for the millions of Spanish-language movie lovers in the US, who traditionally over-index on media consumption," said Hemisphere CEO Alan Sokol.

"The service brings together many of the top names in Hispanic media and will offer an unparalleled collection of world-class movies and a compelling way for Spanish-speaking and bilingual consumers to access it."