Andreas Wiseman examines Imax's recent international boom, from big deals with Chinese exhibitors to the company's first foreign-language film release.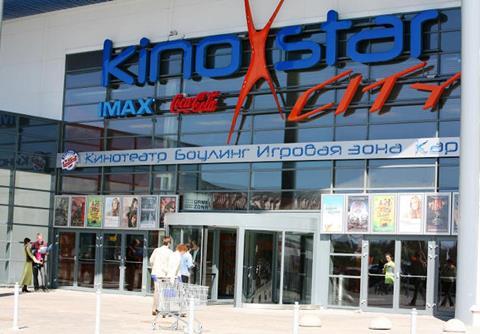 Three years ago, IMAX had 35 international screens. Today, that figure is 175 and growing rapidly.
IMAX has signed a record number of cinema deals this year, clearly led by international growth. In the first six months of 2010 IMAX signed contracts for 114 theatres, compared to just ten in the same period of 2009. There are currently 454 IMAX theatres (332 commercial, 122 institutional) operating in 47 countries worldwide.
IMAX CEO Richard Gelfond says the Canada-headquartered company has needed to rethink its programming strategy as a result of the international demand: "Several years ago we would first programme the domestic circuit and then the international would flow from there. Starting last year, our network was getting big enough that we said we have to focus on the international slate as much as the domestic release state."
There have been recent IMAX additions in the UK, Russia, Japan, South Korea and Australia, but no international territory has embraced the format as readily as China, which currently has 29 operating theatres and is set for 65 theatres by 2014.
Executive VP Theatre Development Larry O'Reilly says the surge is in part a result of a global IMAX strategy that chimed with market conditions in China: "We've created IMAX zones: an IMAX zone is a trading area where approx $20m of box office is generated. We studied large markets — big cities and smaller — and we found that if we took a trading area of $20m in box office that trading area could sustain one IMAX theatre doing very well and provide good economic return for exhibitors and studios. We thought there were over 400 IMAX zones in US and over 600 internationally, and that the international number was growing, specifically in China."
The deals in China have largely been for new builds (not refitted older cinemas) as new shopping malls try to differentiate themselves from competitors.
The growing middle class and ample space for construction are helpful to IMAX's cause in China, and the company also benefits from a solid relationship with the Chinese government. After IMAX moved its Asia HQ from Singapore to Shanghai eight years ago it opened two venues in local science museums and began to develop a relationship with the government through its educational programming.
This in turn led to IMAX being able to develop its programme of Hollywood releases in China. "They've supported our efforts on the educational front and on the Hollywood front. We've been able to bring additional Hollywood titles into the marketplace to be exhibited exclusively in IMAX theatres," O'Reilly explains.
In another move that will benefit IMAX (and others), the government recently revised its target for new screens from 5,000 to 40,000.
IMAX has gone to lengths to develop existing relationships with studios and its exhibitors. About 80 percent of IMAX's new deals are with existing clients, who know that IMAX will guarantee them product exclusivity locally. By not oversaturating the market, the company is able to ensure strong box-office returns and exceptional screen averages.
In July, IMAX signed its biggest deal in company history: a 14-cinema deal with Russian partner, Cinema Park, largely off the back of strong local performances. Earlier this year in Russia IMAX screens showing Alice In Wonderland did 7.7 times the digital 3-D screen box office and 25 times the per-screen average of 35 mm.
India and worldwide Bollywood audiences could be the next market to see a surge in IMAX growth. After the groundbreaking box-office success of IMAX's first foreign-language release, Chinese disaster drama Aftershock (IMAX has a three-film deal with the film's producer/distributor Huayi Bros), many are wondering what foreign-language projects IMAX will choose next. Larry O'Reilly says that India is an attractive option. "The beauty of India is that Bollywood films play in a host of markets beyond India. We have good penetration in Middle East where Bollywood films are very big; we have theatres in UK and The Netherlands and Canada where Bollywood films play well."
The company's expansion is not confined to its international rollout. The organisation recently inked a deal with Sony and Discovery to deliver a 3-D television channel by 2011.
Also, Gelfond is particularly excited about the company's latest invention that will see IMAX theatres take to the road: "We're taking delivery in the next week or two of our first portable event theatre, manufactured in the UK. It has a 70-foot-wide screen, it seats 450 people, it has a concession area, and it blows up and assembles in a couple of days."
It can be taken up and down relatively quickly and it can be trucked around. He notes: "Rural China and rural India are some of our target markets where there are second- and third-tier regions that don't have the multiplex infrastructure or the economic base to support IMAX year round, but do have the base to support an IMAX system for a few months."
| Territory | Open Imax cinemas |
| --- | --- |
| North America | 298 |
| Asia | 68 |
| Europe | 61 |
| Latin America | 11 |
| Middle East | 11 |
| Australia | 7 |
| Africa | 2 |