EXCLUSIVE: KFD will represent Little Princess & The Legend of Blue Foot for international sales and distribute in the UK.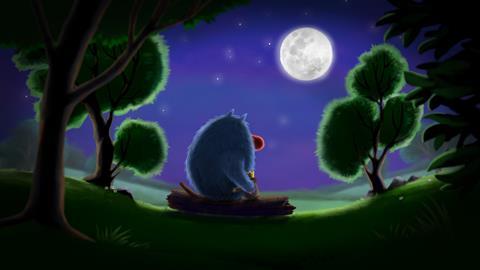 Kaleidoscope Film Distribution (KFD) has boarded Illuminated Films' new animated feature, Little Princess & The Legend of Blue Foot.
KFD will represent the film globally and will release it in the UK market.
The feature, aimed primarily at the 3-7 year-old demographic, is being launched to buyers at Mipcom.
Little Princess & The Legend Of Blue Foot is the feature film spin off from the successful TV series, whose three series have been broadcast globally. Tie-in books have sold an estimated 3.5 million copies.
The series is made through London-based Illuminated Film Company, the animation outfit set up by Iain Harvey in 1993.
The film is currently in pre-production. Voice cast from the TV series, which includes Jane Horrocks as the Little Princess and Colin McFarlane in several roles, are expected to be involved in the movie.
Harvey describes the feature as a Home Alone-style yarn in which "the child outwits the adults."
A fourth TV series is due to be broadcast in 2018 and a fifth series is expected in 2019. The the first three series have shown across networks including Channel 5 (UK), ZDF (Germany), Canal J (France), SVT (Sweden), DR TV (Denmark), Rai (Italy), ABC (Australia) and Netflix (global).
"We are delighted to be working with Illuminated Films to bring Little Princess to the big screen," said Spencer Pollard, CEO of KFD. "It's a fantastic brand, with global reach and we're sure it'll be very warmly received in the international marketplace".