Former Fox International Channels and Liberty Global executive Roberto Soto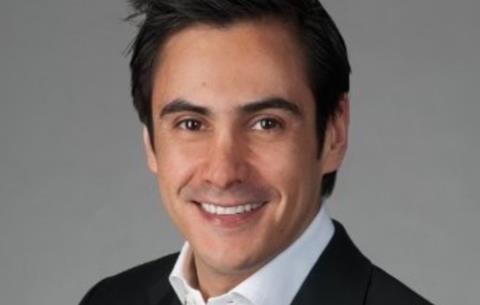 Online subscription service MUBI has appointed former Fox International Channels and Liberty Global executive Roberto Soto as COO, reporting to founder and CEO Efe Cakarel.
In his new role, Soto will be responsible for MUBI's strategy and overseeing the company's ongoing business operations globally.
Soto recently served as senior vice president at Fox International Channels leading the development and implementation of the product and commercial strategy for the subscription based channels (linear and non-linear/digital), first in Latin America and recently for Europe and Africa.
Soto will be attending the Berlin Film Festival from 11-15 February.
Of his appointment, Soto said: "It's an honor and I am really excited to join the amazing MUBI team in this journey. We have a fantastic value proposition and a committed team that passionately cares about great cinema. We are excited about all the great news that we want to share with our subscribers and MUBI fans in the future."
Cakarel commented: "I am delighted to welcome Roberto to the team at an incredibly exciting time for MUBI. In the next year, we will be expanding into China and continue to explore original productions. Roberto's experience in heading strategic growth initiatives and extensive knowledge of the business come at a fantastic time."
Last month Screen broke news of MUBI's expected entry into the Chinese market following a $50m deal with Dong Ping's Huanxi Media Group.