The streaming service has set its worldwide digital release date for Evgeny Afineevsky's documentary about the birth of the civil rights movement in Ukraine.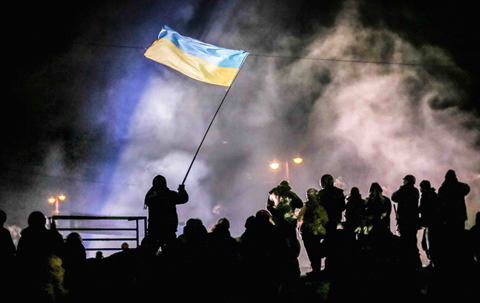 Winter On Fire: Ukraine's Fight For Freedom will launch on Netflix in all available territories on October 9 after its world premiere in Venice.
The film chronicles events that unfolded over 93 days in 2013 and 2014 as student demonstrations in support of European integration turned into a violent revolution calling for the end to a corrupt national regime.
"Evgeny has assembled a cinematic tribute to the heroism, spirit and determination of the Ukrainian people," said Lisa Nishimura, Netflix vp of Original Documentary Programming. "We are honoured to provide a global platform for him to share his powerful narrative."
"While we were filming unfathomably brutal attacks by the police on unarmed citizens, we weren't thinking about how to get the best shots, only the importance of showing the ways in which the movement would forever change the country and the lives of its participants," said Afineevsky. "We're pleased that Netflix is enabling us to share the hard truth and shocking reality of this historical event with the rest of the world."
Netflix produced with Afineevsky - Tolmor Production, UkrStream.TV and SPN Production in association with Passion Pictures, Campbell Grobman Films and Rock Paper Scissors Entertainment.
Afineevsky and Den Tolmor served as individual producers, while John Battsek, Lati Grobman, Christa Campbell, Nishimura, Adam Del Deo, Angus Wall, David Dinerstein, Andrew Ruhemann, Dennis L Kogod, Nadine Khapsalis Kogod and Bohdan Batruch served as executive producers.