In the boldest move yet by a studio and exhibition partner to challenge the traditional distribution structure, Paramount has struck a revenue-share deal with AMC Theatres and Canada's Cineplex Entertainment that will see it roll-out two autumn releases digitally 17 days after the films dip below 300 theatres.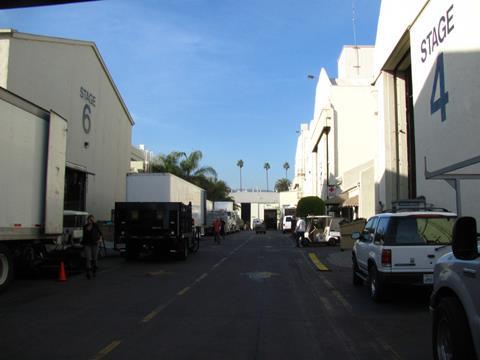 In what Paramount executives called an unprecedented in-theatre and digital revenue-sharing deal two minor titles — Paranormal Activity: The Ghost Dimension and Scouts Guide To The Zombie Apocalypse — will launch with a wide theatrical release supported by a "comprehensive marketing plan".
Digital home entertainment purchase will become available 17 days after the films fall below the aforementioned theatre-count.
AMC and Cineplex and "other exhibitors" will receive a percentage of any of the studio's digital revenue for the period of digital availability through 90 days from the initial US theatrical release.
Each exhibitor's share will be proportional to its theatrical gross market share. Paramount said it was in discussions with other exhibitors and would offer a similar arrangement for the two films.
Paramount designed the plan after analysing the performance of its recent slate against metrics related to length of time in wide release, piracy activity and sales across windowing periods.
Paranormal Activity: The Ghost Dimension will open on October 23 while Scouts Guide To The Zombie Apocalypse arrives in theatres on October 30.
"Movie-lovers want us to respond and meet their desires," said Paramount chairman and CEO Brad Grey. "Exhibitors want to keep their businesses strong. Filmmakers want us to put a premium on the theatrical experience and optimize consumer access to their creations. Our hope and intent is that this initiative offers a degree of innovation that benefits all parties."
"Consumers know theatrical movies from their 'gotta see it now' exclusive releases in theatres, but every movie is different and a one-size-fits-all business model has never made sense," said Gerry Lopez, president and CEO of AMC Theatres. "This model aligns the interests of consumers, filmmakers and exhibitors to maximize the theatrical experience first and then enable legitimate digital access."
"At Cineplex, innovation is one of the most important tenets of our success," said Ellis Jacob, president and CEO of Cineplex Entertainment. "We are pleased to be part of this effort to test an innovative film distribution model – one that recognises and entrenches the value of theatrical exhibition for all, while providing distributors the flexibility to tailor digital release plans to individual films."
In a separate announcement, Paramount and Chinese online video platform iQIYI have signed a deal covering 800 films from the studio's library to subscribers of the Chinese SVOD service. The pact covers such titles as The Godfather, Forrest Gump, Kung Fu Panda and the Mission: Impossible and Transformers franchises.