EXCLUSIVE: The Toronto-based genre distributor has acquired Kevin Burke's homage to film posters and plans a 2017 theatrical release.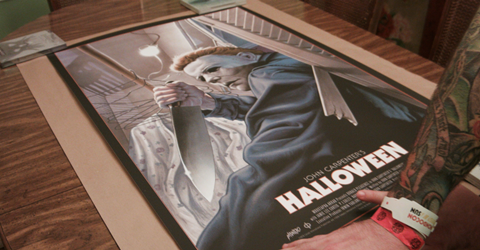 24X36: A Movie About Movie Posters explores the lost art of film poster illustration through the cinephiles who cherish the tradition.
Talking heads include Roger Kastel, the man responsible for the iconic Jaws poster, as well as Gremlins director Joe Dante. The film premiered at Fantastic Fest in Austin, Texas, in September.
Feature debutant Burke produced the documentary alongside Graham Lee, Andrea Butler, Richard Chan and Snowfort Pictures' David Lawson.
Snowfort Pictures' Travis Stevens served as executive producer with former director of the genre Frontières Market Stephanie Trepanier, Wendy Donnan, Matthew Chojnacki, Jared Dobbs and Mike Gregory.
Raven Banner managing partners Michael Paszt and James Fler brokered the deal with Stevens.
"In all honesty, Raven Banner was my dream distributor from the time we began production," said Burke. "Their work with genre film in Canada is unparalleled and I'm elated to have my first feature counted among their amazing catalogue of films."