EXCLUSIVE: The Toronto-based distributor has picked up Canadian rights to Peter Ricq's debut feature.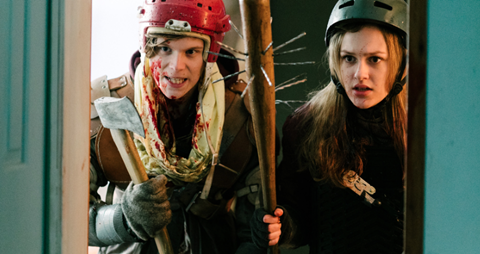 Ricq, who co-wrote the script with Philippe Ivanusic-Vallee and Davila LeBlanc, is also composing an original score for Dead Shack with his band, the Juno-nominated Humans.
The horror dark comedy, which recently wrapped shooting in Vancouver, stars Lauren Holly, Donavon Stinson and Valerie Tian alongside newcomers Mathew Nelson-Mahood, Lizzie Boys and Gabe LaBelle.
Amber Ripley of Goodbye Productions and Trilight Entertainment's Shayne Putzlocher produce Dead Shack, while Sara Shaak and Glenn Paradis serve as executive producers.
The film centres on three children on a weekend getaway at a run-down cottage in the woods, who must save their hard-partying parents from their predatory cabin neighbour who is intent on feeding her undead family.
"Even though there's an overall dark element to horror films, you can't deny the pure entertainment value of them," said Ricq. "As a kid, my father showed me contemporary horror and Amblin Entertainment movies that I found myself gravitating towards because of their marriage of horror, comedy and suspense.
"With Dead Shack, I have the opportunity to take an 80's kid horror flick and turn it into an R-rated movie just like my eight-year-old self always wished it'd be."
"I'm very excited to be working with these filmmakers to bring Dead Shack to life," said Ripley. "The script is fun and engaging, and we have a strong creative team with an amazing cast of actors who have found a wonderful balance between the film's comedy and horror elements."
"Peter Ricq is a strong new voice in Canada and it's an honour to be part of this feature debut," said Raven Banner managing partner Michael Paszt.
The project was developed through Telefilm Canada, Super Channel and Creative BC with production support from Telefilm Canada and RG Properties.