The Montreal-based distributor has picked up Canadian rights to Elvis & Nixon and The Odyssey and co-acquired with Elevation Pictures The Founder.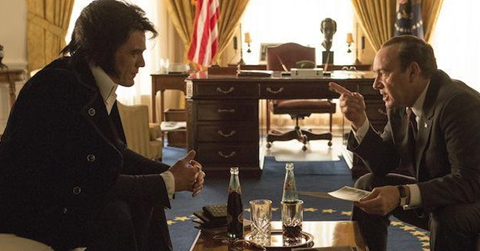 Michael Shannon and Kevin Spacey star in Elvis & Nixon, which Bloom sells internationally. The true story recounts the meeting between the King and the President when the former asks to be sworn in as an undercover FBI agent.
Jérôme Salle's The Odyssey will star Lambert Wilson as deep-sea diver Jacques Cousteau and Pierre Niney as his eldest son Philipe who died tragically in 1979.
John Lee Hancock will direct The Founder starring Michael Keaton as McDonald's entrepreneur Ray Kroc.
Financier-distributor Remstar Group recently launched a content production and financing venture, Remstar Studios, to co-finance, develop and produce independent films and television projects.

Remstar Films' upcoming releases include Good Kill starring Ethan Hawke, Dark Places with Charlize Theron and Blood Father starring Mel Gibson.