The 'Rathergate' drama starring Robert Redford and Cate Blanchett will open in New York and Los Angeles on October 16.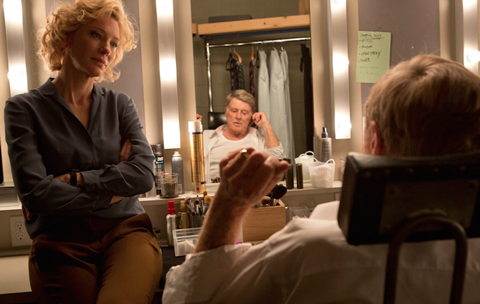 Truth is based on the events that followed a late 2004 report by Dan Rather on CBS about George W Bush's alleged dereliction of duty while serving in the National Guard during the Vietnam War.
The story was uncovered by Rather's producer Mary Mapes, a veteran journalist who had previously uncovered the Abu-Ghraib prison abuse story.
The report was subsequently discredited by the government, led at the time by George W Bush, and led to the ruining of Rather's career and the firing of Mapes.
The incident sparked an ongoing dialogue about journalism, big media and government interference.
The film has not been part of any autumn festival line-up announcement so far and could be a target for Telluride given the pedigree of the cast and the participation of SPC, whose films often premiere in Colorado.
James Vanderbuilt's directorial debut from his own screenplay is based on Mapes' 2006 book Truth And Duty and also stars Topher Grace, Elisabeth Moss and Dennis Quaid.
Bradley Fischer and William Sherak of Mythology Entertainment produce alongside Doug Mankoff and Andy Spaulding of Echo Lake Entertainment and Brett Ratner of RatPac Entertainment.
Photo by Lisa Tomaestti © 2015 RatPac Truth LLC., Courtesy of Sony Pictures Classics