Sony Pictures Home Entertainment and eOne announced on Tuesday that SPHE will distribute films from eOne's specialty label Momentum Pictures across physical and digital home entertainment platforms globally.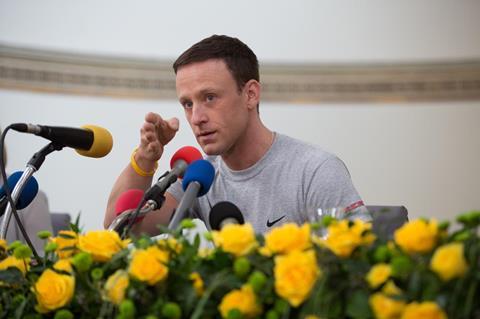 The deal excludes Canada and the current Momentum slate includes The Program (pictured), Forsaken, and All Roads Lead To Rome.
SPHE will also manage US distribution for eOne television titles on DVD and Blu-ray, including Haven and Bitten.
"We are pleased to be working with Sony who have a proven track-record of success in the U.S. home entertainment market," said Nelson Kuo-Lee, COO and evp of eOne's Global Film Group.
"Our new distribution agreement rounds out our plans for home entertainment globally, strengthens our relationship with retail and ideally positions us as consumer behaviour evolves."
"Combining Momentum's high-quality film and television slate with our current portfolio allows us to create a more diverse product offering to satisfy a wide range of consumer interests," said Bill Stellman, evp and CFO and supply chain, SPHE.
"Our distribution agreement represents a significant step forward in our commitment to satisfying those consumer needs while leveraging our global capabilities in delivering tailored solutions to retail."