Starz Digital Media has acquired US and Canadian rights to The Hawkins Brothers' directorial debut We Gotta Get Out Of This Place.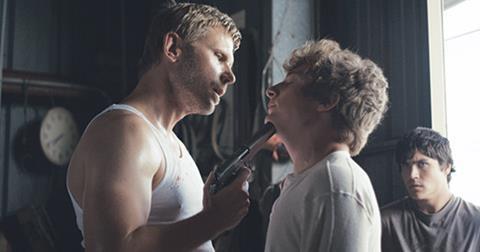 The film premiered in Toronto and won the Audience Award at AFI Fest.
We Gotta Get Out Of This Place stars Jeremy Allen White, Mackenzie Davis, Mark Pellegrino and William Devane in the story of three Texas teens whose night of partying leaves them indebted to the wrong person.
Dutch Southern wrote the screenplay and Rough & Tumble Films produced.
"I love when our team discovers films by talented new filmmakers," said Starz head of acquisitions Kevin Kasha.
"Set in a dead-end Texas town, Zeke and Simon Hawkins offer audiences a gritty thriller that presents a fresh, sometimes surreal take that will appeal to film fans everywhere. We're excited they've partnered with Starz to share their debut film."