Veteran director Bertrand Tavernier has criticised vice-president Andrus Ansip's intentions for the Digital Single Market.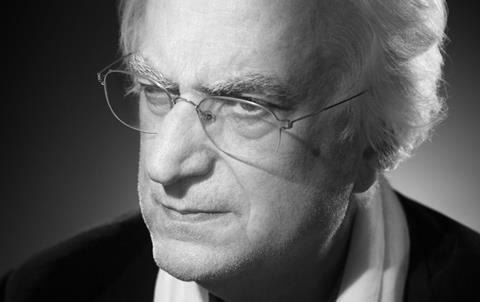 Veteran French director Bertrand Tavernier has expressed concerns about the European Commission giving a carte blanche to US cinema and the English language in its Digital Single Market (DSM) strategy after meeting with vice-president Andrus Ansip.
Tavernier welcomed the fact that the commissioner spent more than an hour discussing the DSM plans for copyright reform with him and UK filmmakers Roger Michell and Hugh Stoddart, who are fellow patrons from the board of the Society of Audiovisual Authors (SAA), but also raised concerns in a subsequent letter to Ansip.
"We have sometimes had the impression that, for some members of the European Commission, authors and creators hardly count and that their concerns are less important than the desires of industrialists," Tavernier observed in the letter.
"That pipe manufacturers are better listened to and taken more seriously than all those who create and manufacture what flows in their pipes. Pipes which would not exist without us."
However, he pointed out that there was "a kind of contradiction" in Ansip's intention to retain the system of media windows, while at the same time dispensing with exclusivity.
"How can we protect windows while refusing to grant exclusivity to those who want to enforce them?" Tavernier asked.
In his letter, he recalled that, even though the commissioner spoke about cinema, it seemed that "you think about music, your examples and references are based on the music industry. Whereas the financing of music is nothing like that of cinema."
"Do you realize that when you want to give a kick to this system, you may destroy something that, while admittedly possible to improve and reform, has produced many masterpieces by David Lean, Federico Fellini, Ken Loach, Cristian Mungiu, Michel Hazanavicius, Pedro Almodovar, Volker Schlöndorff and Ettore Scola, to name but a few," Tavernier continued.
He suggested that moves should be taken to "repair the injustices suffered by writers and directors who receive no royalties for the exploitation of their works in many countries" and argued that this issue was "much more serious" than the lack of portability.
"Unfortunately, I do not see any project concerning the remuneration of authors nor the fight against piracy in the forthcoming copyright reform," Tavernier observed, adding that "by emphasizing the pipes, you give a kind of carte blanche to American cinema, pipes and the English language. The enthusiastic acceptance of Netflix should give you a hint as to how this could play out."
At the forthcoming Venice International Film Festival (Sept 2-12), 73-year-old Tavernier will receive a Golden Lion for Lifetime Achievement and serve as the Guest Director of the Venice Classics sidebar.