They are mad, bad and dangerous to know and if you live in the US they are headed your way in Ultra Panavision 70mm on December 25.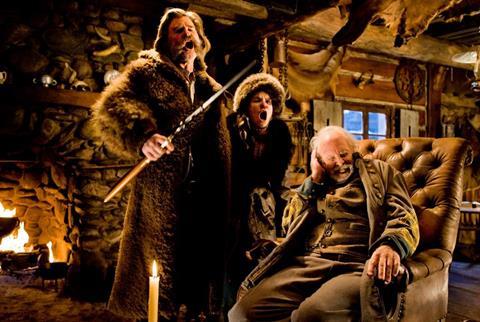 Quentin Tarantino's latest Western The Hateful Eight stars Kurt Russell, Samuel L Jackson, Jennifer Jason Leigh, Bruce Dern, Tim Roth, Demian Bichir, Michael Madsen and Walton Goggins.
The story tells of eight secretive characters in the Civil War era who find themselves holed up in a tavern during a blizzard.
The Weinstein Company distributes in the US and handles international sales.
The film will opened in conventional digital theatrical format in the US on January 8, 2016.