EXCLUSIVE: Film Movement has picked up North American rights to Boo Junfeng's second feature in the run-up to its North American premiere in Toronto next month.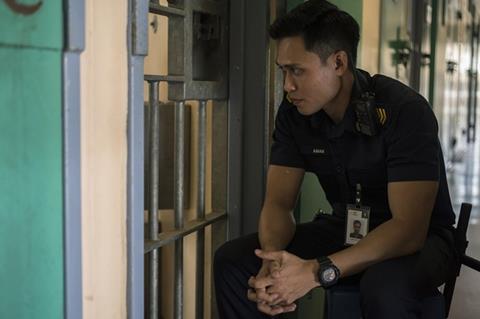 Apprentice premiered in Un Certain Regard in Cannes, where the Singapore-set psychological drama won admirers for its story of a correctional officer who befriends the chief executioner of a prison and becomes his trainee.
Newcomer Fir Rhaman, Mastura Ahmad and Wan Hanafi Su star in the Singapore-Germany-France-Hong Kong-Qatar co-production.
"We are extremely happy to be working with Film Movement on the release of Apprentice," said Fiorella Moretti and Hedi Zardi of Paris-based sales agent Luxbox.
"We believe that their team will do a great job distributing our common passion for this strong film and revealing Boo Junfeng as a major filmmaker to follow."
Film Movement president Michael E. Rosenberg closed the deal with Moretti and plans an early 2017 theatrical release followed by digital and home video roll-out.
Version Originale Condor released the film in France in June, and Luxbox licensed rights in Cannes to Arrow Films in the UK, Aurora in Poland, Weird Wave in Greece and HBO for Eastern Europe.
Luxbox struck pre-sales with Bravos Pictures in Hong Kong and China, Clover Films in Singapore, Mantarraya in Mexico and Bir Films in Turkey.