The distributor has pounced on North American rights to Yeon Sang-ho's zombie apocalypse thriller that played at Midnight Screenings in Cannes.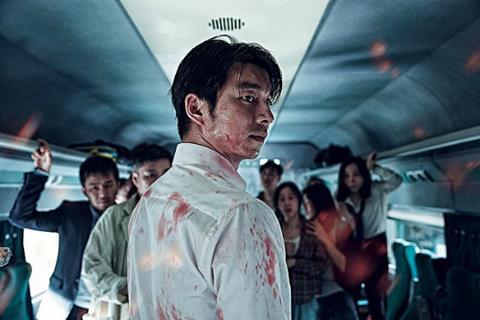 RedPeter Film's Train To Busan follows a group of passengers during a nationwide viral outbreak as they battle their way through a bullet train ride to the Safe Zone.
What they do not know is whether or not the Safe Zone actually exists. Gong Yoo, Jung Yu-mi and Ma Dong-seok star.
Well Go USA Entertainment plans a theatrical release in the US and Canada in late July.
Park Joo-suk wrote the script and RedPeter Film produced in association with Next Entertainment World. Lee Dongha served as producer and Kim Woo-taek as executive producer.
Well Go USA Entertainment president and CEO Doris Pfardrescher brokered the deal with Danny Lee of Contents Panda on behalf of the film-makers.
Well Go USA Entertainment recently released Hou Hsiao-Hsien's The Assassin, Wilson Yip's Ip Man 3, and Na Hong-jin's Cannes selection The Wailing.