Dir/scr: Joseph Gordon-Levitt. US. 2013. 90mins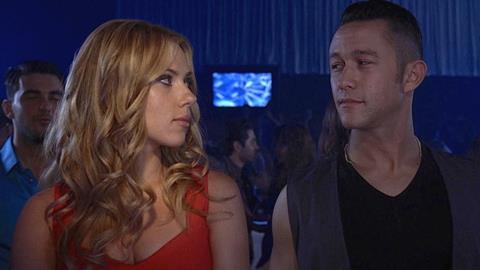 A womanising porn addict tries to change his ways in Don Jon (which screened in Sundance as Don Jon's Addiction), and much like its main character, writer-director-star Joseph Gordon-Levitt's feature directorial debut is good-hearted, a bit clumsy, endearing, and incredibly rough around the edges. Gordon-Levitt's frank film about pornography, relationships and (occasionally) love is ultimately too scattershot in its humour and, later, its stabs at drama, but the movie catches the rising star trying to push against the banality of romantic-comedy conventions. Maybe next time, he'll get all the way there.
Gordon-Levitt's usual charm goes a long way toward helping us warm up to a one-dimensional lout who eventually becomes less self-centred.
Debuting in the Premieres section at Sundance, Don Jon will attract buyers thanks to a cast that includes Gordon-Levitt, Julianne Moore and Scarlett Johansson. However, the film's overtly sexual subject matter will make this an R-rated feature in the States, which may diminish box office some.
The New Jersey-set film focuses on Jon (Gordon-Levitt), a good Italian-Catholic kid who enjoys going to the clubs with his buddies and taking random women home to his place for one-night stands. But what he really loves is watching online porn to get aroused, something he does up to 10 times a day. (For both sins, he attends confession weekly to be forgiven.) However, after meeting Barbara (Johansson), he decides that maybe it's time to grow up, give up pornography, and focus on a serious long-term relationship for the first time in his life.
The early reels overdo Jon's pig-headed attitude toward women, as Gordon-Levitt plays more of a hyperbolic cliché than a believable cad, no matter how exaggerated the character is supposed to be. Likewise, his treatment of Jon's porn addiction tends to be heavy-handed, inundating us with quick shots of sex scenes and female nudity from porn films that's assaultive rather than titillating or seductive. For a movie that ultimately is about the dangers of addiction, Don Jon's Addiction never really shows us why Jon loves porn so much, attacking the viewer's senses rather than offering insight.
With that said, Gordon-Levitt steps into more confident terrain once Jon begins his relationship with Barbara, who wants them to take things slow so that their eventual sexual life has more meaning. Johansson has a lot of fun playing up Barbara's New Jersey accent and va-va-voom physique, and the two leads convey real chemistry, suggesting a couple who may not be particularly bright but who are well-suited for one another.
Still, there is a sitcom-y easiness to much of the humour — especially when Jon visits his stereotypical Italian-Catholic family. (Although, to be fair, Tony Danza gets a lot of comic mileage out of his portrayal of Jon's big-palooka father.) This, juxtaposed with the more frank talk about men's love of pornography and blowjobs, creates a sometimes pleasingly unpredictable comic rhythm that consistently undercuts the cutesiness of typical romantic comedies. Despite its lapses, Don Jon's Addiction is at least a sex comedy with a little nerve to it, one that doesn't just rely on "shocking" moments to wring laughs.
Gordon-Levitt's usual charm goes a long way toward helping us warm up to a one-dimensional lout who eventually becomes less self-centred. But he's helped immensely by a strong supporting turn from Moore, who plays a mild-mannered middle-aged woman he reluctantly befriends at a night class. In Don Jon, Moore gets to show two sides of her onscreen persona: the sympathetic, wounded soul, and the sneakily sensual minx. While other characters in Addiction border on the cartoonish, Moore alone feels like a real woman.
Production company: HitRECord Films, Ram Bergman Productions
International sales: Voltage Pictures, www.voltagepictures.com
Producer: Ram Bergman
Executive producer: Nicolas Chartier
Cinematography: Thomas Kloss
Production designer: Meghan C. Rogers
Editor: Lauren Zuckerman
Music: Nathan Johnson
Website: donjonsaddiction.tumblr.com
Main cast: Joseph Gordon-Levitt, Scarlett Johansson, Julianne Moore, Tony Danza, Glenne Headly, Brie Larson, Rob Brown