CHINA BOX OFFICE: DreamWorks Animation's How To Train Your Dragon 2 topped the Chinese box office for the week August 11-17, grossing $26.32m over a four-day weekend, while Apocalypse Pompeii opened in third position with $6.68m over three days.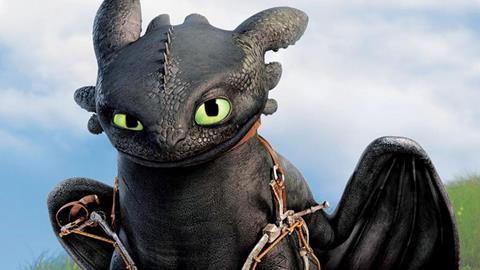 How To Train Your Dragon 2 racked up 4.2 million admissions, according to EntGroup, while spoof disaster movie Apocalypse Pompeii took 1.2 million admissions.
Released by Fox International starting on June 13, Dragon 2 has so far grossed $537m worldwide. DreamWorks Animation has a joint venture in China, Shanghai-based Oriental DreamWorks, which is currently working on Kung Fu Panda 3.
Meanwhile, Luc Besson-produced Brick Mansions held on strongly in second position, grossing $6.93m for a cume of $28.28m.
Wuxia romance Brotherhood Of Blades climbed from sixth to fourth position in its second week, grossing $6.23m for a cume of $12.05m.
Last week's champ, Bona Film Group's White Haired Witch Of Lunar Kingdom slipped to fifth position with a further $5.97m over the week. The fantasy epic, directed by Jacob Cheung and starring Fan Bingbing, has grossed $61.85m after 18 days.
The only other opener in the top ten was Hong Kong-China corruption thriller Z Storm, which came in sixth with $5.43m in just two days.
Coming in seventh, Han Han's road movie The Continent has cracked the $100m benchmark after grossing a further $4.64m in its fourth week.
Local films accounted for the remainder of the top ten; Girls, directed by Hong Kong's Barbara Wong with mainland Chinese backing, came in eighth with $3.87m for a cume of $32.18m; animation sequel Yugo & Lala 2 took $3.42m for a cume of $8.63m, while 3D animation The Legend Of Qin grossed $3.2m for a cume of $9.25m.