Elle Driver, the Paris-based sales and acquisition outfit, has added a new project with the working title Women Are Heroes to its Cannes slate.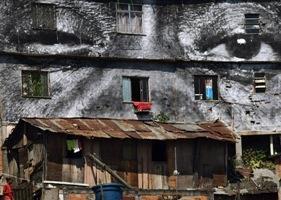 The documentary is directed by the 26-year-old extreme avant-garde photographer who goes by the name JR, who has been building the project over the past two years.
The film looks at the lives of women across the world, Africa, Asia and South America, and will show the violence they suffer and their struggle to survive. It will mix testimonials with a soundtrack that includes Massive Attack and huge scale poster exhibitions.
In Cannes, Elle Driver will show images from the 27.11 production which is set for delivery in January 2010.