Dir: Carter Ferguson. UK. 2010. 93mins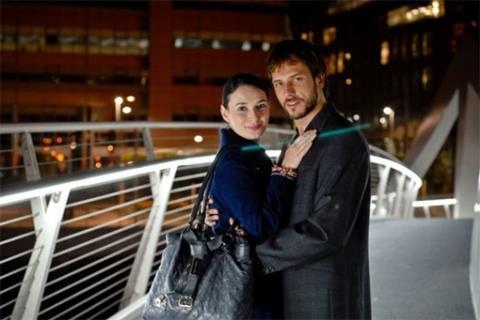 The perils and possibilities of speed dating should provide fertile ground for a romantic ensemble comedy but awkward, micro-budget Scottish feature Fast Romance fails to capitalise on that potential.
Over enthusiastic performances in the initial stages prove annoyingly distracting.
Veering between pantomime exaggeration and maudlin sentimentality, it struggles to find a consistent tone or smooth rhythm and frequent references to the films of Bill Forsyth do it no favours. Cineworld cinemas will release the title theatrically in Scotland on July 1st following its world premiere at the Edinburgh International Film Festival.
The local angle and frequent montage sequences of Glasgow landmarks should work to its advantage on home territory. Theatrical prospects outside Scotland are difficult to discern.
Set in Glasgow, the film charts the lives of seven characters in search of love, including postman Gordon (William Ruane), his older boss Kenny (Derek Munn), hopeless romantic Nadine (Jo Freer) and the soon to be married Lorna (Lesley Hart). All of them attend a speed dating evening that sparks a chain of personal connections.
Jarring editing and over enthusiastic performances in the initial stages prove annoyingly distracting but the film settles into a more comfortable groove in the second half as characters are given room to breathe and the mood tips from farce to soap opera.
Performers generally appear to have been left to their own devices but William Ruane creates a sympathetic impression as Gordon and his character's growing friendship with his boss has a credibility and warmth that is not always apparent in the other storylines.
Production Company/ International sales: Ickleflix Productions, info@ickleflix.com
Producer: Amanda Velaque
Screenplay: Debbie May, James McCreadie
Cinematography: Ross Gerry
Production designer: Craig Reid
Editors: Fiona Cairns, Derek Aire
Music: Stephen Wright, Nigel Dunn, Gordon Dougall
Main cast: William Ruane, Jo Freer, Derek Munn, Dave Anderson