Dir: Bartosz Konopka. Poland. 2011. 90 mins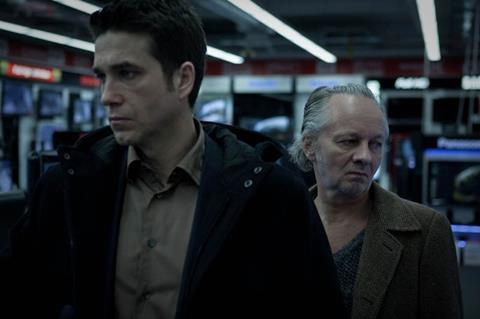 After winning recognition for directing short documentary Rabbit à la Berlin, which received huge play on the festival circuit and was nominated for a Best Short Documentary Oscar in 2010, Bartosz Konopka makes his fiction feature film debut with a stylish and convincing tale of a son dealing with his mentally ill father.
This strong debut from a director who should watched over the coming years
Receiving an award (for best directing debut) at this year's Polish Film Festival in Gdynia, the film is due to have its international premiere at the Montréal World Cinema Film Festival in the First Films World Competition. Its universal themes and confident direction should see some art-house distributors taking an interest and a good festival life looks assured.
Tomek is a successful new reporter who discovers that his estranged father is resident in a local psychiatric hospital. Deciding to try and repair their relationship, Tomek soon discovers that his father has got little better and his violent outbursts are not the only thing that is keeping them apart.
Konopka directs with a crisp and clean style, comparing the worlds of the well-kept television reporter with the starkness of a life in hospitals. The contrast of the sterility of their surroundings with the explosiveness of their relationship works well and – combined with some winning performances by Marcin Dorociński and Krzysztof Stroiński in the leads – it makes for a compelling and emotional movie. There are a couple of clunky moments (such as some flashback sequences, treated to look like old film stock, that just seem rather trite)but this strong debut from a director who should watched over the coming years.
Production companies: Stowarzyszenie Filmowców Polskich – Studio Munka
Worldwide distribution: Studio Munka
Producer: Jacek Bromski
Cinematography: Piotr Niemyjski
Editor: Jarosław Barzan
Main cast: Marcin Dorociński, Krzysztof Stroiński, Magdalena Popławska, Dorota Kolak