The buyer-seller relationship is a delicate one of mutual dependency, rather like the buyers' own subsequent bond with the exhibitor. Each has their own agenda, yet each needs the other to survive. The seller needs the buyer's financial commitment to get a film made, the buyer needs the product to stay in business.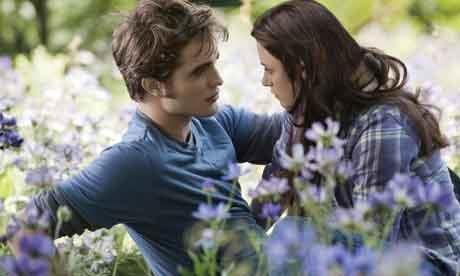 It is no secret that both sides have been struggling to stay afloat in the last couple of years as the falling away of the equity boom coincided with a steep decline in DVD sales and continued sluggishness from TV stations worldwide. Buyers had no fallback position to make up for their loss-leading theatrical releases and cut back on acquisitions and acquisitions budgets when the sellers needed them most to step up.
Meanwhile distributors started going out of business and some key territories - Japan and the US notably - stopped pre-buying altogether.
While it is still a bruised market compared to rosier times, the EFM at Berlin this year offered glimpses of recovery and optimism. The much-ballyhooed collapse of DVD was not a collapse at all in many territories, and was declining at a slower rate than originally anticipated. New platforms such as VoD and download-to-own were generating revenues.
And, best of all, theatrical was hitting a new boom period driven by elements such as the recession, the positive impact of 3D and the box-office behemoth, Avatar.
Get a buyer and a seller in a room together and the conversation invariably turns to value and pricing. The buyer will tell you his or her territory is in crisis and the price is way too high, the seller will respond by saying he or she cannot come any lower than the rock-bottom ask that is on the table. It is a game we all know well, but one which has taken on added gravitas during the global movie-market wobble of late. Suddenly these markets really aren't worth much, and the sellers have been forced to go back to banks, producers and talent agents alike and educate them as to the new realities.
Screen presents its global survey of the current market temperature in major international territories as an entrée into Cannes 2010, a market which many are hoping will give another boost to the independent production and sales sector. The buyers on the record here talk realistically about their markets, some with more optimism than others. While Japan and the US are still in the dumps, competition is fierce in some major markets - the UK, Germany, France and even Spain - and there are still success stories to be had such as Summit's Twilight films and Knowing, IM Global's Paranormal Activity, EuropaCorp's Taken, QED's District 9 and Focus Features' Coraline in the last year.
Let the negotiations begin.
Mike Goodridge, editor
TOP 10 TERRITORIES FOR INTERNATIONAL SALES, 2009-10
RANK TERRITORY
1 Germany
2 UK
3 France
4 Italy
5 Spain
6 Japan
7 Russia and former USSR
8 Benelux
9 Scandinavia
10 Australia and New Zealand
Source: IFTA
AUSTRALIA
"Where are the David Lynch films that 18 to 35 year olds used to line up for?"
Competition for high-end titles is fierce in Australia. But in a fast-moving market, the middle ground can be tough.
There are plenty of local distributors keen to grab bundled Australia/New Zealand rights for films with commercial potential. "It's ruthless," says Hopscotch's managing director Troy Lum. "We compete on films that are not even ready to shoot."
But in a market where there is no longer time or space for a film to build word of mouth, distributors are looking for projects which can make a splash via a classy cast, a killer idea or a prestige director. As far as buyers are concerned, films either compete at a studio level or they are worth a great deal less. There is little in between.
"We wonder about that middle ground and whether arthouse is drying up," says Greg Denning, Icon Film Distribution's Australian theatrical general manager. "Where are the David Lynch films that 18 to 35 year-olds used to line up for? They're turning up to popcorn movies."
Aside from Hollywood specialty divisions, Icon, Roadshow Distribution and Hoyts Distribution have the deepest pockets but carefully weigh up asking price against projections. Of the dozen or so other distributors operating in Australia, Transmission Films and Hopscotch Films probably have the most buying power.
Denning says that "for a juggernaut perceived as mainstream", the price for Australia/New Zealand rights could reach $2m. While this is comparable to much bigger territories, with only six key cities Australia's release costs are lower. On major films, p&a might be $1.5m-$2m.
Transmission's joint managing director Andrew Mackie outlines other prices: a mainstream US film might be $200,000-$1m, a crossover title such as An Education might be $150,000-$700,000, an indie Sundance title $75,000-$200,000 and the average foreign-language title $10,000-$50,000.
What succeeds in the US generally succeeds in Australia. UK films and comedies, but not horror, can also do well. So too can anything suited to teenage girls - and their mothers. "Female-skewed films, including romantic comedies, can do extraordinary business," says Robert Slaviero, chief executive at Hoyts Distribution. Films aimed at the older market can also perform strongly.
Distributors say they have no trouble securing prime dates from major exhibitors for films which warrant them. Mackie says: "It is a small pond, people are on very personal terms and we work together to get good results." In a sign of the times, arthouse circuits Dendy and Palace now play to more mainstream sensibilities. "But there are not too many great gems missing out on a theatrical spot," says Denning, who assists Los Angeles-based Mark Gooder in buying for Australia. Icon trio The Road, A Single Man and Precious: Based On The Novel Push By Sapphire performed better theatrically in Australia, pro rata, than in the US.
Australia's DVD business has not collapsed, as in some territories: bandwidth issues have prevented VoD taking hold and renting a DVD remains part of the culture. Free-to-air television's indifference to films could be a factor in this. Pay television shows slightly more interest.
Sandy George
RECENT FOREIGN ACQUISITIONS
TITLE, LOCAL DISTRIBUTOR
The Grey Icon
The King's Speech Transmission
The Last Exorcism Hopscotch
Letters To Juliet Hoyts
Red Icon
Source Code Hopscotch
The Twilight Saga: Eclipse Hoyts
BENELUX
"When we are making money, we can spend more"
It has long been a complaint among Benelux buyers that they are charged too much by sales agents for film rights to what they insist is a difficult market. Benelux asking prices used to be 1%-2% of a film's budget. This has changed but with so many distributors competing for the same fare, sales agents are still in a position to stoke up bidding wars.
Mainstream-focused buyers such as A-Film, E1 Entertainment Benelux (formerly RCV), Belga Films, Paradiso Films and the trio Lumiere, Dutch Film Works and Inspire Pictures (whose films are released theatrically through Benelux Film Distribution) vie for the top independent fare. Alongside these players are the likes of Wild Bunch Benelux and Cinéart, which handle both arthouse and more commercial titles.
"We can negotiate better with sales agents and we get better deals now. That is good for [sellers] as well because when we're making money, we can spend more," says Pim Hermeling, managing director of Wild Bunch Benelux, whose recent acquisitions include Lars von Trier's Melancholia, Abbas Kiarostami's Certified Copy and Florin Serban's If I Want To Whistle, I Whistle. Distributors are now often reluctant to strike package deals and cherry-pick more carefully than when they had the safety net of a booming DVD market.
Even so, buyers are still fretting that Benelux remains a cramped market with too many companies chasing the same films. Prices may indeed be decreasing for smaller arthouse films - but not for the top US films. In late April, no Benelux deal had yet been done on Alejandro Gonzalez Inarritu's anticipated Biutiful primarily, it seems, because the asking price had been so high.
"There are a lot of distributors wanting desperately to buy films which means prices for big-budget films have a tendency to stay quite high, especially when compared with other territories in Europe," says Stephan De Potter, who heads up acquisitions at Cinéart, which recently pre-bought Andrea Arnold's Wuthering Heights and David Cronenberg's A Dangerous Method from HanWay Films and releases 40-45 titles theatrically every year in Belgium and 30-35 across all of Benelux.
The asking price for star-driven US independent titles is likely to be $500,000-$1m. The Benelux distributors are well aware the US majors are likely to have passed on the US films available in the market, and that these titles will demand careful nurturing and a hefty p&a spend. Even so, the buyers still need such films. "When you see the number of films acquired by television and you see the numbers of DVDs [sold], you can't risk too many titles," De Potter says, but adds: "It's not like a big country where one hit can make your year. You're obliged to release a lot to be good in the market."
Geoffrey Macnab
RECENT FOREIGN ACQUISITIONS
TITLE, LOCAL DISTRIBUTOR
Melancholia Wild Bunch Benelux
Easy Money Lumiere
Norwegian Wood Lumiere
You Will Meet A Tall Dark Stranger Paradiso
Larry Crowne Belga
Wuthering Heights Cineart
A Dangerous Method Cineart
The Disappearance Of Alice Creed Dutch Film Works
Amphibious 3D Dutch Film Works
Twelve Dutch Film Works
Kick-Ass A-Film
Africa United E1 (formerly RCV)
BRAZIL
"They expect us to pay $500,000 for a film"
Sellers think the Brazilian market is more developed than it is, claim buyers.
With DVD and TV markets down in Brazil, the main independent buyers such as Paris Filmes, PlayArte Pictures and Imagem Filmes are reducing their acquisitions on the open market and no longer take chances on films. Their main focus these days is on romantic comedies, action, suspense and films with star power.
Paris Filmes, which scored the highest market share among Brazil's independent distributors last year with 6.9%, used to buy around 70 films per year.
"Now we need 35-40 titles," says CEO Marcio Fraccaroli. "Piracy killed the DVD market and the TV networks no longer demand that many movies."
PlayArte Pictures is buying around 60 titles per year because it owns 13 cinema complexes in Brazil, where at least 20% of the movies screened are its own acquisitions. "But we still have to be much more selective these days because the audience has become much harder to please when it comes to going to the movies," says Otelo Bettin Coltro, executive vice-president of PlayArte, which had a marketshare of 4.8% in 2009. "Usually they look for stars in the cast or renowned directors behind the camera."
The problem with Hollywood blockbusters are the prices. "Among sellers there is the misconception that our market is already huge, when we're still growing. That's why they expect us to pay $500,000 for a film, which is insane," says Fraccaroli, who adds that a reasonable price for Brazilian rights would be $200,000-$350,000 - the range in which Paris bought the Twilight films New Moon and Eclipse.
Marketing costs are also rising in Brazil, up 18% compared with just two years ago. To guarantee better deals on films, some distributors are buying more at script stage. Imagem, for example, buys 95% of its slate at script stage - which is how it acquired the rights to Stephen Daldry's The Reader, which became one of its most successful films last year.
"When the producers need money upfront to finance their film, we have a better shot. Otherwise the studios get all the hot movies and if we get it we end up overpaying," says Marcos Scherer, CEO of Imagem Filmes, the second biggest independent distributor in Brazil last year with a 6.2% market share.
Because the days when buyers could count on recovering their investment through DVD and television sales are over, all three companies are also moving into production. "That way we can increase our revenues," says Scherer, who is co-producing at least four Brazilian pictures per year. "We have to re-invent ourselves."
Elaine Guerin
RECENT FOREIGN ACQUISITIONS
TITLE, LOCAL DISTRIBUTOR
The Twilight Saga: Eclipse Paris Filmes
James Cameron Presents Sanctum Paris Filmes
Letters To Juliet Paris Filmes
Runaways Paris Filmes
You Will Meet A Tall Dark Stranger Paris Filmes
Area 51 PlayArte Pictures
The Illusionist PlayArte Pictures
[Rec] 2 PlayArte Pictures
Insidious PlayArte Pictures
Bad Luck 3D PlayArte Pictures
The Dark Fields Imagem Filmes
The Fighter Imagem Filmes
Knockout Imagem Filmes
How I Spent My Summer Vacation Imagem Filmes
The Conspirator Imagem Filmes
CHINA
"Newcomers are eager to buy, regardless of prices"
The explosive growth of the Chinese market has led to an increase in buyers. But censorship and quotas remain big hurdles for international sellers.
With an explosive growth rate of 44% in 2009, mainland China is one of the few product-hungry international markets. However, the limits on film imports and the uncertainty of censorship remain obstacles.
State-owned China Film Group is the major buyer. Apart from acquiring 20 studio films a year the group also looks for big US indie titles and international films, which it acquires on a flat-fee basis. There are 20-25 flat-fee films allowed to enter China each year, on top of the 20 studio films.
Private distribution companies can also handle flat-fee films under the assisted promotion scheme, which enables China Film Group to outsource acquisition and distribution. Major players include Polybona Distribution, Creastar, Time Antaeus, Shanghai Huayu, Forbidden City Trinity and Xinhua Media Entertainment (XME). XME and Creastar last year jointly handled the Jackie Chan comedy The Spy Next Door, which became the highest-grossing flat-fee film so far in China, taking $10.25m (RMB70m).
However, the flat-fee business is worth around 5% of the market, with flat-fee films grossing $1.5m-$2.5m on average; only a few US indie titles gross more than $4m. Therefore, most of the buyers' budgets are less than $100,000 per film. Only a few companies would pay $500,000 to pre-buy a title with name stars.
Still, more new companies are stepping into acquisitions as the market expands. "They're eager to buy popular titles, regardless of the prices," says Alan Lu of Beijing-based Time Antaeus.
Buyers have started to see an increase in prices for Chinese rights. "We're aware of many sellers' difficulties in other territories and they might raise the price for China because the box office is looking good," said Teng Jun, general manager of Beijing-based Creastar. In Cannes, Teng says he expects to see a 20%-30% increase in the cost of Chinese rights.
Action, adventure and disaster films are popular with Chinese audiences. David U Lee, managing director of XME, says the company looks at European and Russian action titles because it is easier to get a greenlight from China Film Group for non-US films. Also Russian titles have lower prices compared to US indie films. Russian titles such as The Rock Climber, handled by Shanghai-based distributor Shanghai Huayu, and Back In Time, acquired by Polybona, have each grossed more than $1.75m (RMB12m).
Censorship is seen as a landmine when dealing with Chinese buyers. Once a film is rejected by the censors, the result is usually irreversible and buyers will ask for the deposit to be refunded, always a frustrating issue for sellers. As a solution, many Beijing-based buyers suggest both sides should agree to transfer the deposit as the payment for TV or VoD rights in case the theatrical permit is rejected.
RECENT FOREIGN ACQUISITIONS
TITLE, LOCAL DISTRIBUTOR
The Spy Next Door XME, Creastar, China Film Group
Slumdog Millionaire China Film Group
Knowing DMG, China Film Group
Rogue Avrio, China Film Group
GamerChina Film Group
District 9 Shanghai Huayu, China Film Group
Twilight China Film Group, Huaxia Film Distribution
Ne Te Retourne Pas Metro-Cine, China Film Group
Haeundae CJ Entertainment, China Film Group
Back In Time Polybona, China Film Group
FRANCE
"There will be less pressure on prices at Cannes?"
Buyers continue to feed France's robust theatrical sector with US indie and arthouse pickups.
The French distribution sector has weathered the global financial crisis - and the more endemic film-industry woes - with relative aplomb. Buyers continue to find viable product, albeit at increasingly high prices, while the local distribution business has not suffered the same fate as indies in other territories.
Some companies are tightening their acquisition belts but with the market brightening at Sundance and then Berlin this year, French buyers are expected to continue their steady buying of US indie fare at various stages of completion. In addition, France's new tax rebate for international productions means deals are likely to come for some of the Hollywood pictures shooting in the region. Last year's action film Killers, which starred Ashton Kutcher and Katherine Heigl and shot in the south of France, was sold to Metropolitan Filmexport, while it appears Metropolitan will also board Martin Scorsese's upcoming The Invention Of Hugo Cabret, the Graham King-produced film that will shoot this summer in Paris.
Along with Metropolitan, other major active French buyers include SND, UGC Distribution (which merged with TF1 International/TFM last year), Wild Bunch, Mars Distribution and ARP Selection. While they occasionally do third-party acquisitions, companies such as Path', StudioCanal, EuropaCorp and Gaumont tend to work most closely with their in-house properties.
One of the major laments among distribution executives is price. As a general rule, the cost of French rights ranges from 5%-7% of budget but feverish competition in the territory can inflate sale prices. SND director of acquisitions and international sales Lionel Uzan - who recently bought Skyline from IM Global and the Tom Hanks-directed Larry Crowne from Summit (outside of SND's deal with the company) says: "For films on which distributors see theatrical potential, the prices do unfortunately remain high."
In addition the French market has seen little correction for the global financial crisis. Indeed, buyers from France, along with other European territories, find themselves forced to fill gaps left by markets that have been hard hit - such as Japan.
In terms of what works, most buyers are looking for films which do not necessarily have big-name talent but do have the buzz factor. Kick-Ass for example, scored $2m on its opening weekend in April through Metropolitan. Arthouse is also very popular: a Cannes title such as Andrea Arnold's Fish Tank, for example, has just as good a chance of working as an Oscar-nominated indie.
Frustrations facing French buyers include the continued decline of the DVD sector, high marketing costs, the complete disappearance of free TV as a revenue stream and the high number of films released each week.
"We anticipate there'll be a lot of projects in Cannes and so perhaps less pressure on prices," says SND's Uzan.
Nancy Tartaglione
RECENT FOREIGN ACQUISITIONS
TITLE, LOCAL DISTRIBUTOR
Precious… ARP Selection
Killers Metropolitan Filmexport
A Single Man Mars Distribution
Tree Of Life EuropaCorp
Kick-Ass Metropolitan Filmexport
Agora Mars Distribution
Bel Ami StudioCanal
The Book Of Eli Metropolitan Filmexport
Planet 51 UGC Distribution
Larry Crowne SND
Biutiful ARP Selection
The Fields Metropolitan Filmexport
A Dangerous Method Mars Distribution
The American Mars Distribution
GERMANY
"Films with a clear genre still sell well"
Sellers can no longer expect large percentages from German buyers, but the territory remains a major purchaser.
The days of German distributors going on spending sprees with money raised at the Frankfurt stock exchange are now a distant memory for sellers, who were able to demand up to 20% for German rights until the Neuer Markt bubble burst in 2002.
"There aren't any misconceptions about what you can expect to get from Germany," says Stephan Giger, COO of Switzerland's Ascot Elite Entertainment which is making its foray into German theatrical distribution this year with Buried.
Germany's leading distributors such as Concorde Filmverleih, Constantin Film, Kinowelt, Universum, Prokino and Tobis Filmkunst will be out in force at Cannes. While Prokino and Tobis prefer cherry-picking individual titles, Concorde, the theatrical arm of Herbert Kloiber's Tele-München Group, has output deals with Summit Entertainment and CBS Films. Running until the end of 2010, the Summit deal covers all rights in Germany and Austria as well as TV rights for German-speaking Switzerland and has so far included such titles as the Twilight films and Knowing. Meanwhile, the CBS agreement sees Concorde securing all rights annually for up to seven films budgeted $20m-$75m. The first titles as part of this deal are Extraordinary Measures, The Back-Up Plan and Beastly.
Moreover, Kinowelt now benefits from being part of the StudioCanal family which is distributing directly in Germany, France and the UK. "We're acquiring jointly and are also stepping into international and local production, such as The Tourist and Bel Ami," says Wolfgang Braun, Kinowelt CEO and president.
"Films still sell well that have a clear genre and relevant commercial package suitable for a definable target audience and exploitation in all distribution channels," says Dirk Schweitzer of Universum Film about the German market. "These don't necessarily have to be films with big stars but, at a certain price level, a recognisable cast is essential to limit the risk of your investment."
Braun adds there is always a taste for specialty titles: "Our release of The Men Who Stare At Goats fared much better at the German box office than elsewhere," he says.
Constantin Medien board member Martin Moszkowicz says "horror is the only genre which is difficult theatrically", and points out that television value is a key factor in buying decisions.
As far as the German DVD market is concerned, Schweitzer notes that 2009's sell-through market was "characterised by growth and we expect a stable year this year as well. VoD and internet platforms are becoming more significant, however they still take up only a small portion of the overall revenues."
Martin Blaney
RECENT FOREIGN ACQUISITIONS
TITLE, LOCAL DISTRIBUTOR
Arabian Nights Tele-München/Concorde
Beastly Concorde
Bel Ami Kinowelt
Buried Ascot Elite
LOL Constantin Film
The Chronicles Of Riddick: Dead Man Stalking Universum Film
The Beaver Tele-München/Concorde
The Grey Universum
The Tourist Kinowelt
War Of The Gods Constantin Film
SCANDINAVIA
"There is no market for small films"
Buyers in Scandinavia are more market-focused than ever, but optimistic about an upturn in the business.
In 2010, Scandinavian buyers have a sharper focus on the marketplace than in previous years. "Five years ago I would buy 100 [films annually] but today there's no market for small films — now we're looking for genre-defined product with a strong cast," says Peter Philipsen, general manager, independent acquisition and distribution, at Danish major Nordisk Film.
Nordisk controlled 26% of the theatrical market in Scandinavia last year, and scored hits with the Millennium trilogy, which it co-produced with Yellow Bird, and the Twilight films. Nordisk has output deals with Twilight producer Summit and Relativity Media.
Philipsen, who buys around 35 independent titles annually and is involved with a further 35 local productions every year, says he saw a rebound in the business at last year's American Film Market, which was then confirmed at this year's European Film Market in Berlin. "There has been a cleansing among producers and sellers, the fittest have survived and they are in for serious business."
Nordisk's line-up for 2010 is complete and at Cannes Philipsen will be looking for high-profile product to fill a few slots in 2011, and 2012 beyond that. He says he will try to avoid "the disasters that you inevitably meet; don't talk to me about Goya's Ghosts".
"The companies which are still in the market seem more focused on business than [they have] for a long time," adds Ignas Scheynius, president of Sweden's Millennium Media Group, a leading distributor in the Nordic countries and the Baltic republics. Scheynius is also CEO of NonStop Entertainment, Millennium's Nordic and Baltic distribution company, as well as NonStop Television, operating niche TV channels targeting Scandinavian, European and African countries.
Through its Swedish distribution arm and various local partners, NonStop Entertainment releases 35-40 films per year. The company focuses on "quality pictures commercially marketable to broader audiences", such as This Is England, Gomorrah, The Wrestler, 2 Days In Paris and Fish Tank.
Scheynius mainly purchases US, UK and French product, adding titles from Germany, Italy, Spain or Asia. "In today's market, acquiring an American film for the Nordic countries will require a five or six-figure cheque," he says. "Most other films will have asking prices in five digits.
"When negotiating deals with international sales agents, it is sometimes difficult to make them fully understand that p&a costs are pretty high to launch a film in five different countries — including Iceland — each with its own language," Scheynius observes.
Having secured this year's Berlin and Sundance winners, Honey (Bal) and Winter's Bone, Scheynius will be in Cannes trying to spot "good quality product with crossover potential and obvious selling points".
Jorn Rossing Jensen
Recent foreign acquisitions
Title, local distributor
Africa United Svensk Filmindustri
The American Svensk Filmindustri
The Extraordinary Adventures Of Adele Blanc-Sec Nordisk Film
Eagle Of The Ninth Nordisk Film
Winter's Bone NonStop Entertainment
Honey (Bal) NonStop Entertainment
Midnight In Paris Scanbox
The Kids Are All Right Scanbox
StreetDance 3D Scanbox
ITALY
"Sellers still think they can ask 6% to 9% for Italy"
With local films and 3D tentpoles strong at the box office, Italian distributors are being very selective about what they buy.
With audience tastes shifting and buyers being more prudent, Italy can be a tricky market to sell to.
"Sellers will tell you Japan and Italy are the most difficult markets," says Maria Grazia Vairo, buyer for Eagle Pictures. "Spain is being asked for 3%-4% of the production budget — sellers still think they can ask anywhere from 6%-9% for Italy."
With local product and 3D tentpoles so strong — Italian titles claimed a 32% market share in the first quarter, while 3D fare claimed 22% — distributors have become highly selective. They are only paying what they think a film is worth and Vairo explains that many films are going unsold in Italy.
01 Distribution and Medusa Film are the distributors with the biggest buying-power in Italy. 01 pick-ups over the past 12 months include The Tourist and London Boulevard from GK Films. Paola Malanga, 01's head of acquisitions picks up about 10 titles per year and says the market is difficult: "When you have two films, Avatar and Alice In Wonderland, gross almost $136m (€100m) it doesn't leave much space for other product."
Tentpoles and co-productions
Medusa meanwhile produces up to 16 Italian films a year and chief of acquisitions Faruk Alatan says the company picks up a further 10-12 international films annually to "fill the gaps" between local titles. Alatan says he is after "tentpoles… the biggest and the best" from the US or Europe.
At Cannes, Medusa is keen to talk co-productions. Recent projects include Sofia Coppola's Somewhere and the Italian-language remake of French hit Welcome To The Sticks, titled Welcome To The South, with Constantin Film.
01 and Medusa's purchasing power is bolstered thanks to links with powerful broadcasters RAI and Mediaset, which leaves mid-size distributors such as Bim Distribuzione, Lucky Red, Eagle Pictures and Moviemax less able to sell to free TV. As a result they have to rely primarily on recouping theatrically and via home video and pay-TV, and their deals reflect this.
"I have seen a very important shift from paying an absurd minimum guarantee to a more risk-sharing opportunity using minimum guarantees and bumps," says Moviemax's theatrical and marketing director Roberto Proia. Such a deal includes an upfront fee plus bonuses once specific box-office performance has been assured. "There are still a few players that can pony up a lot of money. We've always used bumps but now we are doing it more and more to create a good deal."
Moviemax is known for its marketing savvy: the company scored the top performance in Europe for The Imaginarium Of Doctor Parnassus, which took $10.2m from an October 2009 release.
At Cannes, Proia is on the lookout for "edgy stories", citing EFM pick-up Buried. Other recent purchases include Animals United, LOL: Laughing Out Loud with Demi Moore, and Steven Soderbergh's Knockout.
But sellers will find that Italian buyers will be very cost-aware at Cannes. As Medusa's Alatan says bluntly: "We are not really into spending very much money."
Sheri Jennings
Top Foreign Acquisitions
Title, Local Distributor
Animals United Moviemax
Buried Moviemax
Skyline Eagle Pictures
22 Bullets (L'Immortel) Eagle Pictures
The Other WomanEagle Pictures
How I Spent My Summer Vacation Eagle Pictures
The Crazies Medusa Film
Larry Crowne Medusa Film
The Conspirator01 Distribution
The Invention Of Hugo Cabret 01 Distribution
London Boulevard 01 Distribution
The Tourist 01 Distribution
JAPAN
"The situation for indie distributors is very severe"
Japan's not the territory it once was — imports have slumped and the number of active buyers have shrunk.
The numbers don't lie — foreign imports in Japan plummeted almost 20% in 2009, down to 314 releases from 388 in 2008 (and 403 in 2007). Korean titles, once the territory's strongest non-English import, slumped from 55 to 23. Taking huge studio releases such as Avatar out of the equation, fewer foreign titles are earning decreasing amounts of money in Japan with each passing year.
A string of bankruptcies in the independent distribution sector over the past 18 months has whittled down the number of buyers. Formerly active players at international markets such as Wise Policy, Movie-Eye Entertainment and Xanadeux closed last year, followed by Cine Qua Non and Tornado Film earlier this year.
"The situation for independent distributors of foreign films is very severe right now," says Junpei Koda, director/secretary general of the Foreign Film Importer-Distributors Association of Japan.
Sellers are aware Japan is not the territory it once was. Formerly prolific buyer Gaga Communications ceased acquisitions in July 2008, restructuring to concentrate on its core distribution business (including recent Warner Bros co-release District 9). The leaner, renamed Gaga Corporation has quietly returned to making deals, focusing on quality titles.
"We bought Nowhere Boy and A Single Man last fall and will release them later this year," says sales and acquisition rep Haruko Watanabe. "We're also closing deals for several films from Berlin's European Film Market, one of which is English language."
Compounding the situation is Japan's DVD market, which is shrinking approximately 10% a year, and decreasing interest from major TV broadcasters in rights to foreign movies. Nikkatsu, Japan's oldest studio, still has purchasing power, albeit more selective.
International licensing and acquisition manager Tommy Tomita comments on the state of affairs: "The DVD market principally affects our foreign-film acquisitions. In the past, theatrical risk was covered by stable DVD profits, so we could commit to a much higher minimum guarantee (MG). But with this fluctuation, it's difficult for us to determine that figure."
Recent Nikkatsu pick-ups include Righteous Kill, The Code, Zombieland and The Men Who Stare At Goats. "We're looking for stable titles. Our MG is smaller but if titles have potential, we're ready to bet on them," Tomita states. Other companies still shopping in various capacities and scales include Kadokawa Pictures, Showgate, Asmik Ace Entertainment, SPO, Shochiku and Bitters End. Up-and-coming Broadmedia Studios, which entered film buying in 2006, made a smart choice in picking up The Hurt Locker before its Oscar win.
Koda proffers a unique idea for English and non-English sellers alike: "To get a better sense, companies need to come to Japan and talk to Japanese distributors and exhibitors. If they stayed for an extended period, they could see the circumstances and learn more about young audience tastes."
Jason Gray
Recent Foreign Acquisitions
Title, Local Distributor
The Hurt Locker Broadmedia Studios
Nine Kadokawa Pictures, co-distributed with Shochiku
The Imaginarium Of Doctor Parnassus Showgate
Brüno Klockworx
The Book Of Eli Kadokawa Pictures, co-distributed with Shochiku
The Men Who Stare At Goats Nikkatsu
A Single Man Gaga
The Box Showgate
Nowhere Boy Gaga
SOUTH KOREA
"Direct distribution takes all the good films"
The bidding wars are over but Korean buyers remain active.
Cannes will likely see an influx of Korean buyers, old and new, but without the heated bidding wars of previous years. Korea's ancillary rights markets continue to struggle and CJ Media's recent acquisition of rival On Media's cable channels hasn't helped matters. IPTV is on the rise, but not yet established enough to make up for reduced video/DVD revenues. Recent disappointments have included From Paris With Love, Dear John, Pandorum, Nine and Solomon Kane.
"In the old days, buyers would say, 'You offered $1m for that film? I'll offer $1.2m.' Nowadays, it's more, 'Is that film still around for $1m? You offered $200,000? Then I'll offer $300,000,'" says Chris H Lee, CEO of CLP International and formerly Showbox's head of acquisitions.
William Kim, CEO of Daisy Entertainment, says: "3D, fantasy and big-budget films seem to be doing well; Nine got trampled by Avatar and Woochi earlier this year."
Daisy buys 5-10 films annually. "We might go for bigger films and buy fewer this year," says Kim. "But studio direct distribution usually takes all the good films, and day-and-date releases can be cumbersome. All the piracy starts abroad, but they send materials late. It's worse when they change release dates because your money's tied up and your gateway dates are compromised."
One distributor that will be looking for big films in Cannes is Sidus FNH, operating a $6.3m fund for foreign-film acquisitions. Sidus also uses its own capital to make partial investments in films acquired by buyers with whom it partners strategically, as with World Cinema on Green Zone. An affiliate of Korea Telecom, Sidus looks for films that can do well on IPTV and in theatres.
Korean buyers generally pay 1%-2% of a film's budget, but prices differ depending on genre. Small, dialogue-driven, culturally specific films can sell for much less while action films can sell for 10%.
High-concept and (relatively) low-budget films have become popular among buyers. Twilight and Paranormal Activity have done well recently.
Sponge Entertainment CEO David Cho says he is no longer snapping up auteur films on spec. Although Sponge distributes three times as many foreign films as local, its box-office gross comes largely from local, not foreign, films. He will continue to look for auteur-driven titles, but with genre elements that work on IPTV. "Provocative films work — action, erotic, small dramas and arthouse film," says Cho.
Reaping success with unlikely fare such as the four-year-old Bollywood tearjerker Black, UniKorea has gained a reputation for marketing. Head of acquisitions Michelle Park says the company only buys a film when able to pinpoint a strong marketing concept to which the company can match potential target audiences. Says Park: "Audiences want something new, with good stories and visuals. But the important thing is always emotion."
Jean Noh
Recent Foreign Acquisitions
Title, Buyer, Local Distributor
Edge Of Darkness Daisy Entertainment, N.E.W.
Terminator Salvation Mars Entertainment, Lotte Entertainment
Pandorum Mars Entertainment, Cinergy
Fame Nuri Pictures, Lotte Entertainment
Green Zone World Cinema and Sidus FNH
Agora Daisy Entertainment, Cinergy
Weinstein package (incl Nine and Shanghai) Buyer: Daisy Entertainment
RUSSIA
"We are not ready to overbuy"
After a flat 2009 Russian buyers are returning to the marketplace — but they say that market conditions are still tough.
The past year has been a tough time to sell into Russia, with independent buyers both big and small picking up nearly nothing in 2009 and even cancelling their previous deals.
Berlin's EFM showed the situation is improving but buyers are still being much more careful about the prices they pay. This is because the Russian market is dominated by local blockbusters and Hollywood product, both of which are largely released directly through the local arms of the US studios.
As a result, independent films, even larger-budget titles with stars, can struggle to find a footing at the box office. "A movie doesn't have a single chance here if it's dubbed and has a [comparatively] wide release," says Anton Mazurov, CEO of arthouse distributor LeopART, which will release Precious: Based On The Novel Push By Sapphire on six Russian screens in May.
Some distributors are picking up titles and co-releasing with majors. Cinemax, for example, bought and will co-release Sylvester Stallone's The Expendables and Werner Herzog's Bad Lieutenant: Port Of Call New Orleans with Central Partnership.
Some companies have left the market, however. Leopolis, whose releases included Edge Of Darkness and Kick-Ass, announced in April it would close its distribution department and focus on production. Others, such as Cinema Without Frontiers (CWF), have found new partners: producer Alexander Rodnyansky bought 51% of CWF's shares earlier this year together with more than 700 movies.
"Now we're going to buy not only arthouse, but mainstream and art-mainstream movies as well," says Sam Klebanov, president of CWF.
Central Partnership (CP), which since the beginning of 2009 has been representing Paramount and continues to distribute independent product, is able to buy large-scale films at reasonable price levels. CP is a part of the large ProfMedia holding, owned by Vladimir Potanin. But this is not what defines the company's ability to pay: it has the largest library in the CIS and also produces local films. Among several big deals the company struck at the EFM, CP picked up the next instalment in the Riddick franchise for slightly more than $2m from Lionsgate. "We're ready to pay, but we're not ready to overbuy," says Armen Dishdishyan, vice-president of CP.
The EFM this year witnessed an increase in activity among Russian buyers — but some say sellers are over-valuing the Russian market. "Someone told them the crisis is over, so they ask for prices beyond our abilities," says Makar Kozhukhov of Top Film. Nevertheless, Cannes will see a number of Russian buyers, from those looking for arthouse to those on the hunt for thrillers, actioners, comedies and all kinds of 3D titles.
Masha Gavrilova and Maxim Tuula
Recent Foreign Acquisitions
Title, Local Distributor
Centurion Cinemax
The Chronicles Of Riddick: Dead Man Stalking Central Partnership
The GreyCentral Partnership
The ExpendablesCinemax/Central Partnership
The Ghost WriterCentral Partnership
Kane & LynchCinemax
Splice Cascade
The Twilight Saga: Eclipse West
You Will Meet A Tall Dark Stranger Central Partnership
Unthinkable Top Line Distribution
INDIA
"If you're going up against a strong local film, you get limited screens"
India's cinema market may be expanding but foreign films face tough competition from local product.
With an increasing number of multiplexes and an expanding middle class, hopes have been high that India will open up to foreign product. But although Hollywood has scored some major hits with 2012 and Avatar, the sub-continent remains a tough market for distributors of independent English-language films.
"We may have a population of 1.2 billion, but our audience is only in the metros and mini-metros so the market is small," says Ajay Gupta, managing director of Multivision Multimedia (India), which recently released The Hurt Locker. "Release dates matter a lot because if you're going up against a strong local film, you get limited screens."
The dominance of local product, piracy, escalating p&a costs and a declining DVD market are all cited by distributors as factors which are making the business difficult. "With the multiplexes coming up a few years back, we all thought the audience would expand for foreign films. But the screens all went to Hindi movies," says Inderjeet Singh, managing director of Innovision Communications, which previously bought titles such as Traffic and Gangs Of New York but has scaled back acquisitions in response to market conditions.
Buyers also point out it is not just Hindi product they have to compete with, as regional-language industries in the south of India are increasing output. "We used to be number two in the south behind regional movies, but now we get much less play time," says Star Entertainment managing director Jiten Hemdev. Star scored a hit last year with Ong Bak 2, although this was the only bright spot in a slate of seven releases.
Yet despite the obstacles, the few successes demonstrate a market does exist in the major cities such as Delhi, Mumbai and Bangalore for foreign movies. Companies which own cinemas and can therefore secure screens are at an advantage in this game, and currently one of the biggest buyers is exhibitor PVR Pictures. The company has long-standing relationships with sales companies such as Focus Features and Summit Entertainment and last year had a hit with The Twilight Saga: New Moonon a wide release of 250 screens.
PVR joint managing director Sanjeev Bijli says the company is looking for star-driven product and festival hits which appeal to an urban audience. "Stars still seem to work even more than genres — we did quite well with Love Happens because Jennifer Aniston is well known," says Bijli. "Generally romcoms are quite safe, also action, but horror films are a bit tough."
Multivision is another major buyer and recently had a hit with The Hurt Locker, which grossed around $150,000 in April on 35 prints. Established in 2005 as the Indian arm of Indonesian media magnate Raam Punjabi's film operations, the company acquires around 20 films a year, focusing on thriller and action titles such as Rush Hour 3, but has also carved a niche in Oscar-winning movies.
The release scale for most foreign films in India is small — usually 20-40 screens in the major cities. Likewise the sums paid for all Indian rights are small, from $25,000 to $100,000 for a bigger title. The exception to these benchmarks are action films with big stars, or buzz titles such as New Moon, which can be dubbed into Hindi and regional languages. As these films can be released on a wider scale beyond the major cities, they can rack up much higher box office and consequently higher MGs.
Meanwhile, attempts by a handful of Indian companies to kickstart a market for arthouse cinema, starting in 2008, hit roadblocks in 2009 because of the global credit crisis and recession which limited access to both audiences and fresh funding. Companies with world cinema TV channels, such as UTV and Lumiere Movies (now majority owned by Turner), have fared the best and are still buying, while Palador Pictures has switched its focus to producing.
Liz Shackleton
Recent Foreign Acquisitions
Title, Local Distributor
New Moon PVR Pictures
Remember Me PVR Pictures
Love Happens PVR Pictures
The Hurt Locker Multivision
Season Of The Witch Multivision
Bunraku Multivision
Last Night Star Entertainment
Twelve Star Entertainment
Kick-Ass WEG India
From Paris With Love WEG India
SPAIN
"If we pay 3.5% of the budget, then we are being generous"
In a market badly damaged by piracy, titles have to recoup theatrically — and distributors are being careful about what they pay.
With more than 500 million illegal downloads last year, film piracy is so rampant in Spain that the DVD market has collapsed and US studios are threatening not to release on the format. Add a lack of interest from broadcasters, and distributors are only committing to a title if they are convinced it will recoup theatrically.
"We have to be selective with the titles we buy, ideally with stars attached and a big-name director or award winners," says Luis De Val of Wide Pictures, which launched in 2008 and had a hit this year with The Road. "If you don't make it into the top five and stay there for a few weeks, it's tough to recoup your costs."
There are signs of improvement. Market activity among buyers has risen, big independent titles from the US and Europe are making a dent at the box office and the Spanish government introduced a new anti-piracy law in March.
The three major independent Spanish buyers — Aurum, TriPictures and DeAPlaneta — focus on bigger budget, often cast-led US independent titles. Competition between them for the hotter titles has become quite intense, including a hard-fought battle at the AFM last year for Robert Luketic's Killers and Chuck Russell's Arabian Nights, which went to DeAPlaneta.
"The three of us often go for the same projects at market, which leaves a lot of films unsold," says Yolanda Del Val, head of acquisitions at DeAPlaneta. "But we have to make sure the films we buy can also sell to TV broadcasters, which is tough as it's hard to find products that work on both formats."
Aurum releases films acquired by its UK sister company Momentum Pictures, plus its own pick-ups. "We're aware of the problems of the market, but fortunately we've had recent success at the box office, especially with comedies and sword-and-sandals epics," says Robert Walak, head of acquisitions at Momentum Pictures. The company — which takes titles for both Spain and the UK, but does not always release the films theatrically in both territories — picked up Centurion from Pathé International and Conan from Nu Image. It also scored a $27m hit with The Twilight Saga: New Moon last year.
De Val's Wide Pictures is also becoming more ambitious. Aside from The Road, it has bought The Company You Keep from Voltage Pictures and Henry's Crime from Parlay Films.
Adaptations of literary properties are proving popular for several local distributors in Spain, with Twilight, the Millennium trilogy, The Secret In Their Eyesand Vicky The Viking all scoring hits.
But despite increased activity, distributors are not paying over the odds as they were before. "Most of the sellers realise they can't ask $2m for a $40m project anymore. If we pay 3.5%, we're being generous," says Del Val.
Chris Evans
Recent Foreign Acquisitions
Title, Local Distributor
Slumdog Millionaire Filmax
The Girl With The Dragon Tattoo Vertigo
The Girl Who Played With Fire Vertigo
The Girl Who Kicked The Hornets' Nest Vertigo
Welcome To The Sticks Wanda
Vicky The Viking Aurum
Solomon Kane Aurum
The Class Golem
UNITED KINGDOM
"I don't think anything's got to give"
Prices may have fallen from the top of the market in Cannes 2008, but the UK remains a highly competitive market.
The UK is a ferociously competitive market with well-resourced independent companies such as Entertainment Film Distributors, E1 Entertainment UK, Lionsgate UK, Momentum Pictures, Optimum Releasing and Icon Film Distribution UK vying for the handful of high-profile titles at major markets.
In spite of the economy, the turbulence in the DVD market, the uncertainty about VoD and other well-chronicled woes, UK buyers remain aggressive, especially when genre-specific or cast-driven US fare is on offer.
"It's pretty competitive out there. There are a lot of well-capitalised independent distributors alongside the studios who are still buying," says Alex Hamilton, director of film at E1 Entertainment UK, which had a 4.98% market share last year.
The UK companies may point out they have different tastes and business models, but are often in pursuit of the same titles. "It's rare for there to be a desirable project without several companies chasing it," says Stewart Till, chief executive of Icon UK. "To that extent, it's competitive and therefore difficult to get great films at good prices."
Cannes 2008 is cited by some buyers as the top of the market, when UK rights would be calculated at 8%-10% of a film's budget. Since then buyers have been more conservative. "We're all conscious there's no point overpaying because that loses us all money," says Lionsgate UK CEO Zygi Kamasa. Even so, as Till puts it: "In terms of getting the film, the UK is probably the most competitive marketplace."
Many distributors have struck strategic alliances to ensure a steady flow of films. E1 has an output deal with Summit, spearheaded by the Twilight franchise. Entertainment, the leading independent with a UK market share of 8.56% last year, benefited for many years from its output deal with New Line (which was folded back into Warner Bros in 2008). Its rivals say Entertainment is now more aggressively targeting product on the open market.
Optimum is part of the StudioCanal empire, Icon has a first-look deal with Icon Productions, and Momentum is part of the Alliance Films group. Several companies have also established a foothold in production, most recently Optimum (Brighton Rock) and Lionsgate UK (Blitz). Following its success with Nativity and An Education, E1 is open to pre-buying.
Increased availability
The fact there are fewer US buyers in the independent market is seen as a concern by some players, a benefit by others. "You can go to a market, and where you once expected films to be vacuumed up in a multi-territory acquisition, now they are available," notes Will Clarke, managing director of Optimum Releasing.
TV stations' loss of appetite for film is one problem. However, the DVD business is, as Stewart Till puts it, proving "resilient." Lionsgate recently enjoyed bumper business with its DVD release of Oscar winner The Hurt Locker, which is on course to sell over 1 million units. The company co-bought the film with Optimum, which released theatrically.
Pathé's decision last year to partner with Warner Bros Entertainment UK seemed to signal a period of consolidation among big UK independent distributors. On the face of it, the sector is overcrowded. But distributors believe their business models are sustainable. "I don't think anything's got to give," says Till. "While theatrical stays buoyant, DVD remains resilient and new media start to generate real revenue, it's not inevitable there will be casualties. You can see this robust marketplace continuing for some time."
Geoffrey MacNab
Recent Foreign Acquisitions
Title, Local Distributor
The Extraordinary Adventures Of Adele Blanc-Sec Optimum Releasing
Untitled Terrence Malick project Optimum Releasing
Trust Lionsgate UK
Stone Lionsgate UK
Drive Angry 3D Lionsgate UK
The Expendables Lionsgate UK
Let Me In Icon Film Distribution UK
Space Chimps 2 Entertainment Film Distributors
The Rum Diary Entertainment Film Distributors
The Millennium trilogy Momentum Pictures
The Hole 3D E1 Entertainment UK
UNITED STATES
"It's a wait and see game"
The buying landscape in the US is improving — but distributors remain cautious.
After one of the most admired Sundance line-ups in years, US buyers are feeling upbeat heading into Cannes. "It's pretty healthy right now, to the point where I'm excited about Cannes," IFC Films vice-president of acquisitions and production Arianna Bocco says. "There are some new distributors out there. I'm very optimistic about the buying landscape in Cannes."
However the sense of caution endures. "Nobody's really been buying off promo reels, they're waiting to see the films," Overture Films COO Danny Rosett says. "Even a film like The Rum Diary starring Johnny Depp doesn't have a distributor yet. It's not because it won't get distribution; it's just that it's a wait-and-see game."
"It's never been better," Sony Pictures Classics co-president Tom Bernard says. "There's a lot of good movies out there. The sellers have become very sophisticated, so you're not left out of the loop."
Bernard counsels that at a time when DVD is "off its peak but by no means disastrous", the need for a meaningful theatrical release for arthouse films is greater than ever to get the film off to a healthy start.
Bernard estimates films which go straight to pay cable may cost the film-maker as much as 50% in potential revenues because it cuts out ancillary platforms such as TV, DVD and airlines. "The biggest problem in the US marketplace is the lack of empowered film-makers who understand how best to get their finished film into the market place."
Bocco, who buys a large volume of titles for IFC which, like Magnolia Pictures, has a booming VoD pipeline, says VoD is "exploding".
For foreign-language and smaller arthouse fare, deals will generally close in the six-figure range. US buyers often do not have to stump up a minimum guarantee for smaller foreign-language films without a name.
Larger fare, Summit's senior vice-president of acquisitions and co-productions Michael Schaefer says, can go for eight figures. Lionsgate proved the point last year when it forked out around $15m for Kick-Ass in the biggest domestic deal for a finished film in years. Schaefer adds that the value of a domestic deal has diminished in the eyes of foreign sales agents. Rosett continues the theme: "There are opportunities to come in at 20% of the budget for domestic or less at script stage, whereas it used to be 35% a few years ago."
"The US is a demanding market and the most expensive in the world," Tony Safford, 20th Century Fox's executive vice-president of worldwide acquisitions, says. "So whether you're buying a film for $500,000 or $5m, the costs to distribute can far exceed that. The challenge is first to find a film you love, then to identify its audience, work well with the film-makers, market and publicise effectively, date and distribute correctly."
Jeremy Kay
Recent Acquisitions
Title, Local Distributor
Betty Anne Waters Fox Searchlight
Blue Valentine The Weinstein Company
Drive Angry Summit Entertainment
The Extra Man Magnolia Pictures
Fair Game Summit Entertainment
The Illusionist Sony Pictures Classics
The Kids Are All Right Focus Features
The Killer Inside Me IFC Films
The Last Exorcism Lionsgate
The Lincoln Lawyer Lionsgate
Made In Dagenham Sony Pictures Classics
One For The Money Lionsgate
Twelve Hannover House
Welcome To The Rileys Apparition/SPWAG
You Will Meet A Tall Dark Stranger Sony Pictures Classics