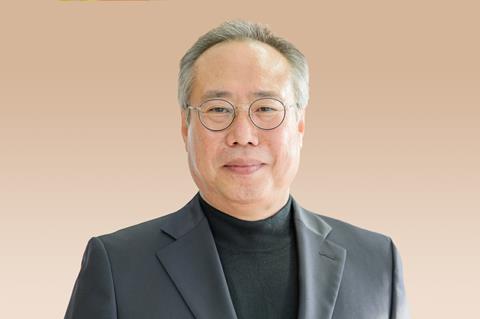 Oh Seok Geun enters his second year as director of the Asian Contents & Film Market (ACFM), and is looking forward to welcoming overseas participants back to Busan and creating "solidarity and collaboration" throughout.
This year marks the first fully in-person ACFM for three years. What is that going to look like compared to 2019?
A lot of people thirsty for gatherings will be flocking to Busan, as they haven't been able to meet for so long. Not many Asian film industry people were able to come to Cannes. We've had around 2,000 market badge registrations — so we will be on par with or surpass 2019 — and booths sold out by the end of August. I'm a little concerned there won't be enough space at parties. It's up to us now to prepare the details and welcome guests.
Will you be carrying over any elements from the online editions?
Having market screenings online was very efficient. After two years of the pandemic, people have gotten used to taking advantage of the convenience of our online platform so we are keeping those. Business meetings will also be held both on- and offline. But all our conferences will be offline.
Why have you chosen to launch the Busan Story Market? What is its intent and ambition?
The festival has embraced OTT series in the On Screen section launched last year and the market has to do so, too. The Busan Story Market is the start of that with original IP sources. We'll be talking with global and local OTT operators about an OTT project market as well, since there is a need for investment. We are also holding the Asia Contents Awards for series. This fourth edition will be held as a physical ceremony on October 8 in the Busan Cinema Center's 5,000-seat outdoor theatre.
What's your main focus this year?
Solidarity and collaboration is the keynote of all our operations this year. We will be working with other Korean festivals' industry programmes as well as with governmental organisations in Asia and beyond, such as Taiwan Creative Content Agency (TAICCA), Unifrance and Japan's Visual Industry Promotion Organization (VIPO). I'm also looking forward to meeting with the heads of the Cannes, Berlin, Hong Kong and Tokyo markets to discuss finding ways to work together.