The opening and closing night films from this month's Taipei Golden Horse Film Festival are among the buzz titles from Taiwan at this year's American Film Market.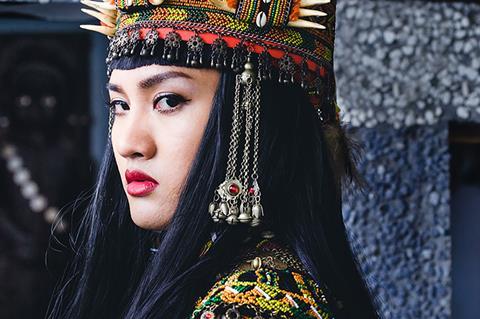 Alifu, The Prince/ss (Dir Wang Yu-lin)
Title character Alifu lives with the pressure of being the only son of an aboriginal chief, but Alifu's overwhelming desire is to become a woman. This LGBT-themed film had its world premiere in Tokyo International Film Festival's Asian Future section and has received two nominations at this month's Golden Horse Awards (best supporting actor for Chen Zhu-sheng and best original screenplay). Wang's 2010 debut feature Seven Days In Heaven earned prizes at Taipei Film Festival and the Golden Horse Awards.
Contact Swallow Wings pacificoceansy@gmail.com
The Bold, The Corrupt And The Beautiful (Dir Yang Ya-che)
In a departure from his previous coming-of-age dramas, the latest film from Gf*Bf director Yang is a crime mystery revolving around three generations of women who run an antiques business as a front for a money-laundering operation. In addition to being the opening film at this month's Taipei Golden Horse Film Festival, it has earned seven nominations at the upcoming Golden Horse Awards, including best film, best director and best original screenplay for Yang, best actress for veteran Hong Kong actress Kara Wai and best supporting actress for 14-year-old newcomer Vicky Chen.
Contact Desmond Yang, MandarinVision desmond@mandarinvision.com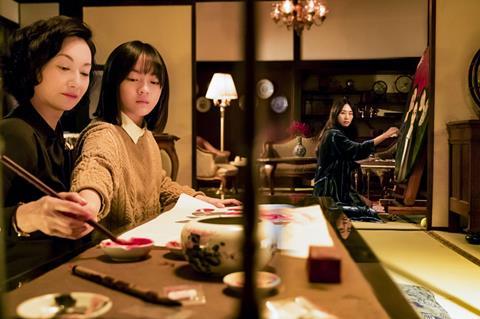 A Family Tour (Dir Ying Liang)
A Family Tour reunites Shanghai-born, Hong Kong-based director Ying with his leading lady Nai An from When Night Falls, which won them best director and best actress prizes at Locarno Film Festival in 2012. The semi-autobiographical A Family Tour is about a Chinese director in exile in Hong Kong who meets her long-separated mother from China when they both travel to Taiwan on a tour. Filmed mainly in Kaohsiung in southern Taiwan with the support of Kaohsiung Film Fund, the film features Gong Zhe (You And Me) and Malaysian composer-actor Pete Teo alongside Nai, who is also a frequent producer for Chinese auteur Lou Ye.
Contact Felix Tsang, Golden Scene felix@goldenscene.com
Father To Son (Dir Hsiao Ya-chuan)
Produced by Hou Hsiao-hsien, Hsiao's third film is a family drama about an ailing 60-year-old man who, accompanied by his son, travels to Japan to look for the father who abandoned him 50 years earlier. The cast includes veteran actor Michael JQ Huang and rising talents Chuang Kai-hsun and Fu Meng-po. Hsiao's debut feature Mirror Image premiered in Directors' Fortnight at Cannes in 2001 and won prizes at festivals including Thessaloniki and Torino. His recent credits are 2010's Taipei Exchanges and a segment of 2011 Taiwanese omnibus film 10+10.
Contact June Wu, Ablaze Image info@ablazeimage.com
High Flash (Dir Chuang Ching-shen)
Chuang's feature debut boasts a strong production team, with Ma Tien-tsung (Jump Ashin!), renowned Taiwanese filmmaker Sylvia Chang and Hou Hsiao-hsien's regular producer-editor Liao Ching-sung as producers. The crime mystery revolves around the investigation of a fisherman's self-immolation during a protest against a petrochemical plant. Scripted by Wang Li-wen (Forever Love), the project won three awards at the 2013 Golden Horse Film Project Promotion. The cast features 2016 Golden Bell Awards best actor Wu Kang-ren, 2011 Golden Horse best supporting actor Bokeh Kosang and rising actress Yao Yi-ti.
Contact Enga Chang, Activator Marketing Licensing enga.chang@gmail.com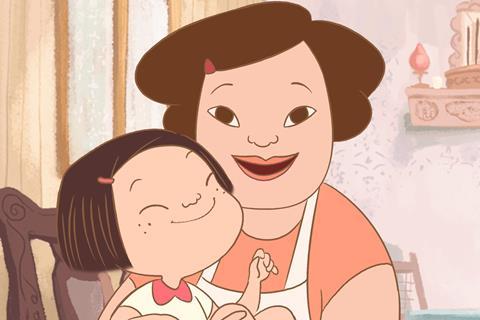 On Happiness Road (Dir Sung Hsin-yin)
Sung's first animation feature follows a young woman who returns to Taiwan for her grandmother's funeral after living in the US for years. She embarks on a trip down memory lane, contemplating the meaning of home and happiness. The project won the top prize at the Golden Horse Film Project Promotion in 2013 and will be the closing film at Taipei Golden Horse Film Festival later this month. The voice cast includes renowned actress Gwei Lun-mei and Cape No. 7 director Wei Te-sheng.
Contact June Wu, Ablaze Image info@ablazeimage.com
Ten Years Taiwan (Dirs Rina B Tsou, Lau Kek Huat, Lekal Sumi, Hsieh Pei-ju, Lu Po-shun)
Produced by James Liu's Joint Entertainment, Ten Years Taiwan is the first of the Ten Years International projects to have completed filming and is currently in post-production. Like the original Ten Years (2015) from Hong Kong, the Taiwan version is an omnibus film by five new directors who envision crucial issues facing society in the next decade. These include environmental disaster for Taiwan's indigenous population, the systematic exploitation of immigrant workers, and the loss of culture and declining birth rate leading to an explosion in virtual-reality escapism.
Contact Lorraine Ma, Ten Years Studio lorraine@tenyearsstudio.com