As the 2019 American Film Market kicks off, Screen highlights some of the buzziest projects being offered by international sales companies.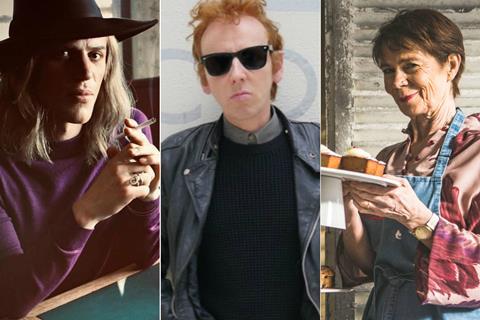 HanWay Films is introducing writer/director Paul Schrader's latest feature The Card Counter, starring Oscar Isaac. Produced by Braxton Pope and Lauren Mann with William Olsson and David Wulf as executive producers, this is the story of Tell, whose spartan existence on the casino trail is shattered when he is approached by a vulnerable and angry young man seeking help to execute his plan for revenge on a military colonel.
GFM Films is introducing buyers to martial-arts drama Art Of Eight Limbs, the first in a four-picture slate of martial-arts movies that Evolution Films, GFM's genre arm, has signed with Shannon McIntosh's McIntosh Films. Scripted by H Daniel Gross and Louis Spiegler, the film is due to go into production in Q2 2020.
STX International has several high-profile projects in post-production including Tarik Saleh's Violence Of Action starring Chris Pine, Ben Foster and Gillian Jacobs. CAA Media Finance and 30West are co-repping US rights.
Film Constellation is continuing pre-sales on Gabriel Range's Stardust, starring Johnny Flynn (Beast) as a young David Bowie on his first trip to the US in 1971.
Barry Ward, Fionn O'Shea, Lola Petticrew and Sharon Horgan are among the cast in Altitude Film Sales' comedy-drama Beards. Set in Ireland during the mid-'90s, it is the story of closeted teenagers Eddie and Amber, who stage a relationship in order to stop people speculating about their sexuality. In post-production, the film will be ready by early summer 2020. It is produced by Rachel O'Kane and John Keville of Atomic 80 Productions, in partnership with Belgian outfit Wrong Men.
Cornerstone Films is at AFM selling Phyllida Lloyd's Herself, starring Clare Dunne, Harriet Walter and Conleth Hill. Co-developed by Element Pictures and Merman with BBC Films and Screen Ireland, the film is in post-production. It was backed by Screen Ireland, BBC Films and the BFI (with National Lottery funding). Producers are Ed Guiney, Rory Gilmartin and Sharon Horgan.
Evolutionary Films' AFM buzz title is Feast Of The Seven Fishes, an Italian family drama set on Christmas Eve and starring Skyler Gisondo and Madison Iseman.
Protagonist Pictures brings Kitty Green's The Assistant, starring Julia Garner, Matthew Macfadyen and Kristine Froseth, to AFM. The film, which deals with sexual abuse in a movie company, has already been picked up by Bleecker Street for the US.
Embankment Films' buzz title is Florian Zeller's screen adaptation of his stage play The Father, starring Anthony Hopkins, Olivia Colman and Olivia Williams.
Bankside Films is introducing buyers to Kim Bartley's feature documentary Pure Grit. Set against the backdrop of the Wyoming wilderness, this is the story of a Native American bareback horse racer as she wrestles with her past and her sexuality. Bankside will also host the first market screening of Craig Roberts' Eternal Beauty, fresh from its BFI London Film Festival launch. The film stars Sally Hawkins as Jane, dumped at the altar, having a breakdown and spiralling into a chaotic world where love — both real and imagined — and family relationships collide.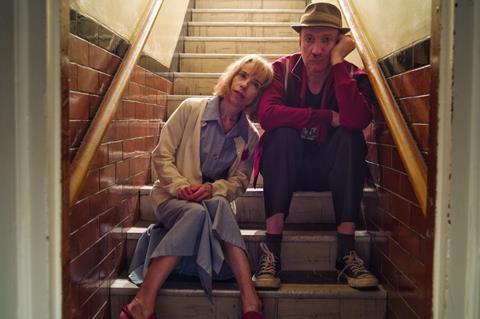 WestEnd Films is continuing sales on Incitement by Yaron Zilberman, which premiered in Toronto and is Israel's Oscar submission. The film recently sold to Greenwich Entertainment for the US. It details the year leading up to the 1995 assassination of Israeli prime minister Yitzhak Rabin from the point of view of his killer, Yigal Amir, a law student and devoted Orthodox Jew who couldn't accept Rabin's efforts to broker peace between Israelis and Palestinians.
Documentary specialist Dogwoof brings Martin Margiela: In His Own Words, which premieres on November 8 in DOC NYC. Directed by Reiner Holzemer, the film is about Martin Margiela, described as the fashion world's answer to Banksy, an elusive and enigmatic designer who remains anonymous.
Parkland Pictures has documentary Camino Skies from Fergus Grady and Noel Smyth, which follows six strangers from Australia and New Zealand who embark on the 800km Camino de Santiago walk in Spain, a pilgrimage they hope will help them overcome the physical and psychological traumas that life has dealt them.
Carnaby International will be screening its latest British gangster pic Rise Of The Footsoldier: Spanish Heist, again starring Craig Fairbrass as hard-as-nails Essex boy Pat Tate. Fresh out of prison, he heads to Marbella looking for revenge against the man who put him behind bars but instead gets caught up in the biggest drug deal of his life. Andrew Loveday directs and Terry Stone is executive producer.
Mister Smith Entertainment is giving a market debut to Hagar Ben-Asher's The War Has Ended, starring Edgar Ramirez. The drama is set in Poland, 1945, as thousands of refugees flee the country. A puppet-show master heads in the opposite direction, entertaining children while searching for his missing sons. The world (except Israel) is available through Mister Smith.
Moviehouse is screening US crime comedy Madness In The Method. The film marks the directorial debut of Jason Mewes of Jay and Silent Bob fame and has an eclectic cast including Kevin Smith, Gina Carano, Jaime Camil, Vinnie Jones, Danny Trejo and, in his final movie appearance, late Marvel supremo Stan Lee. Cinedigm released the film in the US in August; Moviehouse is looking for buyers for the rest of the world.
Metro International has first-look footage and a new teaser from Creation Stories to show to buyers in Santa Monica. The Nick Moran-directed film was written by Irvine Welsh and Dean Cavanagh and is about Creation Records supremo Alan McGee. Ewen Bremner and Jason Isaacs star.
Great Point Media is giving a market premiere screening to its Northern Ireland-set comedy-drama A Bump Along The Way. Directed by Shelly Love, it is the story of a fun-loving, middle-aged single mother who accidentally falls pregnant, scandalising her prim teenage daughter.
Genre specialist Devilworks, which operates from Malta, is selling New Zealand sci-fi action flick Alien Addiction, directed by Shae Sterling.
Ralph Kamp's Timeless Film is pre-selling Extinct, an animated US/China co-production. Timeless will be screening the first finished footage from the film, which is directed by David Silverman (The Simpsons) and has a voice cast that includes Adam DeVine, Rachel Bloom and Zazie Beetz.
Kaleidoscope's slate includes some strong family titles, among them Sooty And The Trifle Of Doom, the first live-action spin-off featuring UK children's TV favourite Sooty.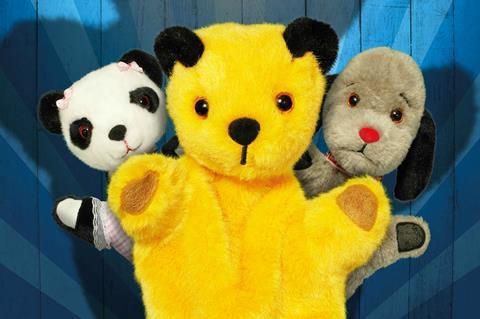 Independent Film is hosting first screenings for selected buyers of its Grand Theft Auto documentary Billion Dollar Game, from Salon Pictures.
101 Films is presenting crime comedy-drama Dead Fred, directed by Sherrie Kelley and starring Sandra Dickinson. It follows three women who visit a friend living with dementia, only to find her missing husband dead in the basement freezer.
Kew Media is giving a market debut to author Susan Hill's The Small Hand: A Ghost Story starring Douglas Henshall. Currently in post-production, it is the story of a man returning to Scotland after many years, whose purchase of a forbidding country house sets in motion a chain of sinister events. It is directed by Justin Molotnikov and is an Awesome/Two Rivers Media Production for Channel 5.
Celsius Entertainment is launching pre-sales on Oliver Schmitz's The Outside Room, starring Vanessa Redgrave and Cynthia Erivo. Based on the award-winning novel Agaat by Marlene van Niekerk, the film is set at the close of apartheid. A black nurse tends to the white woman who adopted her as a baby then banished her to the servants' quarters. Their past is shown in flashback, revealing a relationship wrought from love and pain. Shooting starts early next year.
Reason8 Films is introducing buyers to its Edinburgh International Film Festival hit Schemers, written and directed by Dave McLean. Set in late 1970s Scotland, the story revolves around a man attempting to impress his girlfriend by starting a risky music promotion business and putting on a hugely ambitious Iron Maiden gig.
Jinga Films' AFM slate is headed by Infection, a zombie pandemic drama from Venezuela that screened recently at Sitges. Since boarding the film over the summer, Jinga has sold it to the US (MPI Media Group), Japan (New Select) and Vietnam (First Wave). The film uses the zombie genre as an allegory for social and political unrest in Venezuela.
Film Seekers is giving a market premiere to Eliza Schroeder's feelgood baking film Love Sarah, starring Celia Imrie, in which a 19-year-old girl enlists the help of her mother's best friend and her eccentric grandmother to open a bakery in Notting Hill, fulfilling her late mother's dream.
SC Films International has boarded romantic comedy Olympic Dreams for AFM and will screen the drama about two athletes who meet and fall in love. The film stars Nick Kroll and Greek-American long-distance runner, filmmaker and actress Alexi Pappas. Shot during the 2018 Winter Olympics, it premiered at SXSW and was picked up by IFC for North America.
Rocket Science is pushing its Billy Crystal romcom Here Today, which stars Crystal and Tiffany Haddish and is in production in New York. A veteran comedy writer (Crystal), who is slowly losing his grip on reality, befriends a talented young New York street singer (Haddish). Crystal directs from a screenplay he co-wrote with Alan Zweibel. The producers are Crystal, Zweibel, Haddish, Dominique Telson and Fred Bernstein.
Alliance Media Partners (AMP) is presenting Enemy Lines to buyers for the first time at AFM. Directed by Anders Banke and starring Ed Westwick and John Hannah, the war movie tells of a British commando squad teamed with an American officer on a covert mission behind enemy lines in Poland. It is in post.