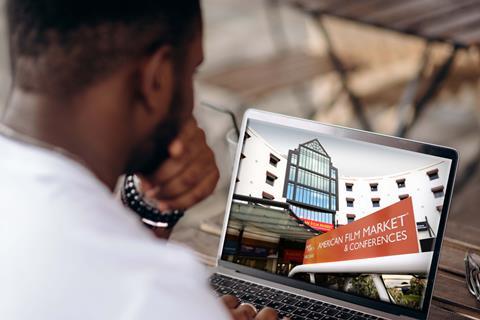 A collective groan rippled across the independent space when the American Film Market (AFM, November 1-5) announced it was going virtual for the second year in a row. While the market's organisers were acting in the interests of public health and are doing their level best to host an efficient platform for conducting business, the gradual return to production and reopening of cinemas hinted at a future everyone has been anxious to embrace.
The joy of seeing old friends, gathering intelligence and hatching a plan from a chance meeting on the beach, street or a hotel lobby are irreplaceable. Festivals have started to return; however, the major markets, with exceptions such as the recent MIA in Rome, will have to wait a little longer before in-person activity is back.
At time of writing, AFM Online participation was gathering momentum. By the last week of October, registration was ongoing and individuals and companies from 64 countries were confirmed to take part. On the exhibitor side, the US unsurprisingly accounted for the most virtual participants followed by Italy, the UK, France, Germany and South Korea.
There will be the usual market bifurcation and the AFM attendees who tend to eschew rooms in the Loews hotel in favour of nearby bungalows or offices scattered around Santa Monica and Venice will be engaging in the higher budget, starrier content on their own terms. Either way, even as the run-up to the last major global film industry event on the 2021 calendar felt slower than usual, business is expected to get done. Going forward, nobody doubts the efficiency of virtual markets will make Zooms and the like an important supplement to in-person industry events.
Pandemic pivots
Despite the tumult of paradigm-shifting moves by monolithic media corporations, the ingenuity and experience of independent buyers, sellers, producers and financiers of all sizes has, by and large, enabled them to survive. Solstice Studios has been the most high-profile indie casualty of the pandemic as the wide-release theatrical strategy of Mark Gill's upstart company was cruelly exposed when Covid-19 ambushed the world. They managed to release Russell Crowe road-rage thriller Unhinged, but the real problems started after that.
Without cinemas and new films in the pipeline, the company was left without a library to exploit. Others pivoted rapidly, throwing themselves into hybrid distribution models, cutting deals with streamers, and assembling broadly appealing packages for the time when production resumed. And there was good news in late October as below-the-line union IATSE narrowly averted a strike that would have shut down a large number of US productions when it agreed new contract terms with studios at the 11th hour. Members must still ratify the decision and are deemed likely to do so.
The challenges posed by streaming, exacerbated by the global pandemic over the past two years, have been formidable. For the industrious and resilient independents willing to scour the landscape for the best talent and scripts and find ways to attract actors and directors, it starts with human connection, even if that must take place thousands of miles apart on a laptop.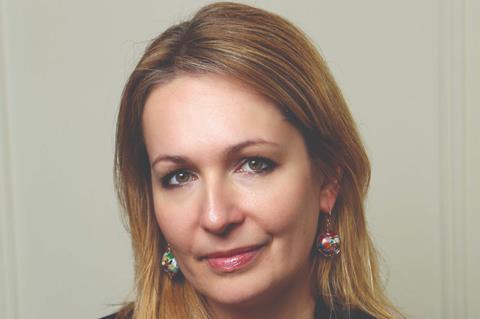 "It's been a good opportunity for people to explore different ways of accessing people," says HanWay Films managing director Gabrielle Stewart of virtual markets. "Our online presentations get viewed by loads of people in distribution companies, [who] are excited that their whole teams can take a look at potential projects and weigh in and react. We're conscious of that and want to make sure we're pitching projects with great positioning, stimulating presentations, access to the director and actors talking about the projects."
This happened when HanWay introduced Doug Liman's Everest at the hybrid Cannes market in an online presentation and quickly sold out to international theatrical buyers, with Liman and his stars taking part. "It gave confidence to the buyers to have Ewan McGregor and Sam Heughan on the presentation showing their commitment to the project because as we all know, currently, there's nothing harder than attaching actors solidly to a project," says Stewart. "So a huge selling point is getting a sense of a commitment straight from the actors."
HanWay's managing director is confident there will be a similar response when the company launches sales at AFM on McCarthy, with Michael Shannon set to play the 1950s anti-communist crusader and Emilia Clarke as his Lady Macbeth-esque wife Jean Kerr.
Pre-sales are still a viable course of action but when it could be argued the only regular US suppliers of action films are STX International and Millennium Media, the target, like the exclusive theatrical window, has shrunk. JJ Nugent, vice president of international sales and distribution at Millennium Media, notes the company adopted hybrid theatrical and VoD releases on films such as Till Death but has high hopes for a theatrical release on The Expendables 4, which is filming in the UK before moving to the company's Nu Boyana facility in Bulgaria.
"These big action franchises are definitely what I feel buyers are in need of right now, and that remains a huge core part of our business model," he says. Films in the $20m-$30m range are the "tough conversations to have".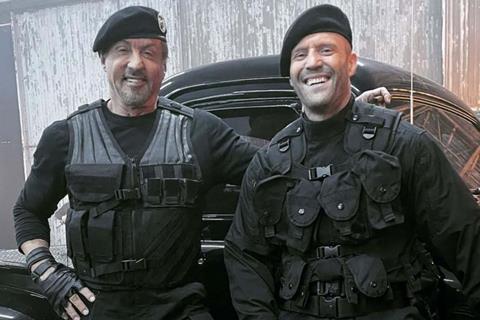 "I focus on distinctive scripts or very compelling talent attachments so you feel you're bringing something to the market that is desirable for the independent marketplace," says Kristen Figeroid, who recently rejoined Sierra/Affinity as managing director and EVP and believes pre-sales still work for the right titles. The executive also points out that while finished films have value for buyers with streamer and pay-TV deals to service, timing is key. It can be hard for a buyer to snap up a film that requires proper theatrical treatment three months out from a US release.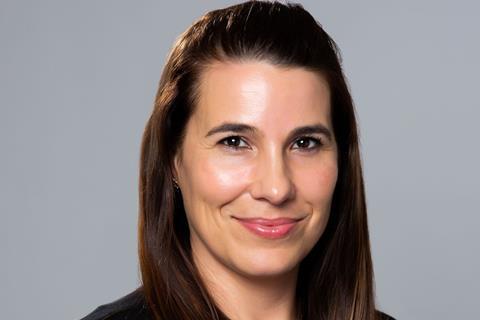 For FilmNation Entertainment founder Glen Basner, staying close to the market and knowing what is in vogue will always be important, but his company follows its instincts. "Buyers are looking to us as creative tastemakers to bring new films to market that maybe they hadn't thought about but that are so attractive and so exciting they'll be compelled to jump on board," says Basner, who attended Cannes in support of Sean Baker's Red Rocket, and Venice with Pablo Larrain's Spencer and Pedro Almodovar's Parallel Mothers.
FilmNation is back in a "full production cycle". The People We Hate At The Wedding has been filming in London for Amazon Studios and the pipeline includes Misanthrope, The Outfit and The Good Nurse. Basner is excited by the opportunities he sees for film as audiences respond to bold material and streaming offers new ways to reach audiences.
Like many of his peers in the sales, production and finance space, Basner, whose slate also includes Rightor Doyle's feature directing debut Down Low starring Red Rocket's Simon Rex, engages in business with both streamers and independents. He has been keen to give independent buyers room to compete in a way that acknowledges the constant threat of piracy with digital releases and gives international partners the chance of success regardless of whatever might be going on in the US.
"We are not guaranteeing any type of specific release in the United States or anywhere else to distributors," he says, "but if we do have a direct-to-platform release in the United States, we are creating a six week window where international distributors who want to release theatrically can do so prior to that US platform date."
Future of theatrical
Cornerstone Films co-head Alison Thompson notes the prevailing wisdom holds that the theatrical market is unlikely to return to pre-pandemic levels of engagement after the industry standard exclusive theatrical window has dwindled to around 45 days. But she remains cautiously optimistic about the prospects for her two AFM sales titles: Catherine Hardwicke's comedy Mafia Mamma starring Toni Collette, and Wash Westmoreland's drama Helen & Teacher headlined by Millicent Simmonds and Rachel Brosnahan.
As the industry emerges from the "doom and gloom" of spring 2020, Thompson continues to believe strongly in the theatrical life of the right film at the right time, but also pays attention to the post-theatrical life of titles. "Some independent distributors have done very well because there's been an increased appetite in acquiring movies for television and VoD during the pandemic," she notes. "So there's been a lot of second-cycle business going on. At Cornerstone we are laser-focused on the exploitation of rights and windowing because if we are moving away from what we expect from the tail of the theatrical business, then we need to know a lot more about the tail."
Crystal Bourbeau just arrived at AGC Studios from Solstice and serves as president of worldwide sales and distribution. AGC put 25 film and TV projects into production during the pandemic and for Bourbeau, quality commercial fare still resonates with hungry buyers. She will be talking up Pierre Morel's action comedy Freelance starring John Cena and says, "I can feel the excitement is palpable. People are excited to buy. They like the project. It's what they need, the commercial material that really does have a chance in the theatrical landscape."