With the SAG-AFTRA strike still unresolved, sellers planning to attend the American Film Market face added complications in presenting their slates.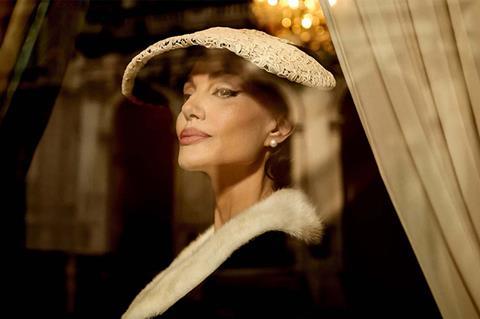 A year on from excited talk of a Covid rebound, delegates arrive in Santa Monica for the American Film Market (AFM, October 31-November 5) under the shadow of a labour dispute that has changed the dynamics not just of the event, but the industry itself.
The writers have returned to their desks after agreeing a new three-year deal with the Hollywood companies following 148 days on strike. However, two weeks prior to the market, producers and sales agents had not reported the hoped-for torrent of new scripts after a drastic slowdown in production since the writers downed tools in May.
Crucially, as Screen International went to press, the actors were still on strike. If SAG-­AFTRA had not agreed to a new three-year theatrical and TV deal with the Alliance of Motion Picture and Television Producers (AMPTP) by the start of AFM, members will have been on strike for 110 days, making it one of the longest stoppages by actors in Hollywood history.
To say that complicates things is an understatement. Packaging upcoming projects with talent attachments, a cornerstone of AFM and any other international market, has suffered. This is because Hollywood talent agents are by and large playing it by the book and have refused to send scripts to clients until independent filmmakers have secured interim agreements from SAG-AFTRA. Without cast, many packages cannot secure financing or other talent elements.
Over at SAG-AFTRA, there has been a backlog in granting approval for interim agreements, which allow productions to proceed, casting to take place, or promotion by actors to go ahead on projects at companies that are not AMPTP members. The union's chief negotiator Duncan Crabtree-Ireland said at Toronto International Film Festival (TIFF) that they had received around 1,200 applications. At time of writing in mid-­October, approximately two-thirds of those had been approved.
A number of projects have been shooting with interim agreements in the US, while some producers have scrambled to shoot in places like Europe and Australia with non-SAG-AFTRA cast. The approvals backlog has dashed what some filmmakers hoped could have been a golden period for independent production, without the stress of competition for talent, crew, soundstages and locations from the mighty studios and streamers — all of whom are banned from working with SAG-AFTRA members while the strike continues.
Even when there is an interim agreement enabling a project to come together, producers worry that talent may abandon them in favour of higher-paying gigs at the studios and streamers once the actors strike ends and Hollywood finds itself in a production boom.
Despite these headwinds, the independent space is nothing if not resilient, as Covid and the broader, ongoing challenge of streaming has shown. Many independent productions have been earmarked for early 2024, by which time the actors strike is expected to be over. There has also been talk that with the era of peak TV in the rear-view mirror, television writers and directors may migrate to film.
Tentative numbers
Buyers are expected to attend AFM in meaningful numbers and should get to engage on at least some packages. Brian O'Shea, CEO of The Exchange, has been negotiating library sales and pushing for production starts on his slate. "There have been some packages going around before the strikes and once the strikes end maybe they can come together," he notes.
That said, industry professionals will be surprised to see anything like the usual number of new packages. Sellers are expected to focus on continuing pre-sales for projects launched in Cannes and Toronto.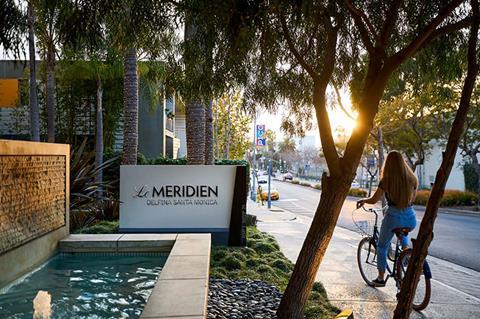 The 2023 edition of AFM, which takes place in its new digs at Le Méridien Delfina in Santa Monica, a few blocks inland from the former Loews Santa Monica Beach Hotel venue, could also morph into something of a screenings market where buyers get to see what they pre-bought in the last year or so and sales agents continue talks on completed titles.
Maria, the biopic of opera singer Maria Callas from Chile's Pablo Larrain (El Conde, Spencer) starring Angelina Jolie, was given an interim agreement. Production has begun in Budapest, Hungary and the eight-week shoot will also take in Paris, Greece and Milan. Fremantle is fully financing the feature and worldwide sales agent Film­Nation will engage with buyers down the line.
"We always project ahead," says Rob Carney, FilmNation's SVP of international sales, who adds the company has more features scheduled to go into production in the coming months. "It's been clear for six to nine months [that the strikes might happen], so we've been planning."
Millennium Media shot four features this year, and president Jeffrey Greenstein will continue to sell available territories on Martin Campbell's action thriller Dirty Angels, Hellboy: The Crooked Man, sci-fi thriller Subservience and action title Guns Up.
Todd Olsson, president of inter­national sales at Highland Film Group, reported a good response to completed titles at TIFF including westerns Outlaw Posse and Place Of Bones and holiday feature The Christmas Classic. He will continue talks on outstanding territories on sci-fi thriller The Astronaut with Kate Mara, which is scheduled to go before the cameras in October in Ireland after obtaining an interim agreement. Other titles have also secured permission to shoot. "We're fairly well teed-up with pre-sales," he says.
Capstone head Christian Mercuri enjoyed a strong response to TIFF Midnight Madness selection Boy Kills World in September and will continue sales on remaining territories. Mercuri will also show first footage from horror thriller Don't Move, which paused at the start of the actors strike and was able to secure an interim agreement and wrap production.
Kirk D'Amico, CEO of Myriad Pictures, concluded "good sales" on completed titles at TIFF and notes strong appetite and robust markets in Eastern Europe, Germany and Spain. D'Amico believes AFM will be well attended by inter­national distributors, even though he reckons TIFF was under-attended. "Maybe that's just a holdover from the pandemic, but also an indication of what happens around the world with theatrical still not back to where it was and there were few actors," he says. "There's still a lot of caution out there. We didn't see many buyers from Asia or Latin America."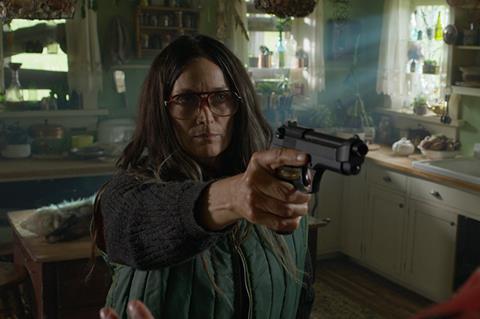 The Myriad head will be showing new promos from two films in post, both of which received interim agreements: zombie horror Die Alone from Minds Eye Enter­tainment starring Carrie-Anne Moss and Frank Grillo, which shot in Canada; and John Leguizamo comedy-­drama Bob Trevino Likes It, which filmed in Kentucky.
"We're trying to get interim agreements on our projects and we're looking at shooting in Europe and Canada, working with European and Canadian producers and actors where the strikes aren't such an issue," says D'Amico.
Production slowdown
As with everyone, it has been tough getting films with SAG-AFTRA members in front of the cameras. "It is a shame the residuals issues with the streamers and studios have so complicated talent access and deals to act as a drag on independent feature production," D'Amico says of hard-going talks between SAG‑AFTRA and AMPTP to agree on a new streaming residuals formula, among other issues.
Tamara Birkemoe launched sales company Palisades Park Pictures backed by Ashland Hill Media Finance this year. She hopes to be able to bring a $40m package based on existing intellectual property and another new title to the market.
"There's a need for bigger projects," Birkemoe says. "People are hungry for them." She adds: "Actors don't want to read or attach themselves [to packages] unless you have an interim agreement."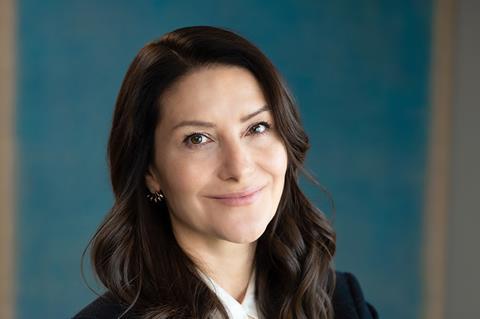 Birkemoe is waiting for a start date on romantic comedy musical That's Amore! with John Travolta and Katherine Heigl, which has closed some pre-sales. She has also closed territories on genre veteran Neil Marshall's completed action thriller Duchess starring Charlotte Kirk, which will screen in the market.
The Palisades Park Pictures head expects to dedicate many of her AFM meetings to discussing the upcoming slate, casting and on­going sales. She will also be engaging with buyers on a number of films from the Media 8 film library after signing an agreement with VIP Medienfonds for all available media rights to titles including Monster (2003) starring Charlize Theron in her Oscar-winning role; The Upside Of Anger (2005) with Kevin Costner and Joan Allen; action drama Battle In Seattle (2007) with Channing Tatum, Theron and Woody Harrelson; and Barbara Kopple's action thriller Havoc (2005) starring Anne Hathaway, Joseph Gordon-­Levitt and Tatum.
Peter Jarowey of Vertical Entertainment is hoping to buy titles that make sense as the company moves into distributing more commercial features. Finding the sweet spot with audiences has become increasingly difficult and the third and fourth quarters of 2024 could be lean after this year's production slowdown.
To that end, Vertical has been ramping up its production slate, with Ashley Judd thriller Lazareth and action thriller Kalahari with Mena Suvari, Emile Hirsch and Ryan Phillippe in post. Voltage represents international sales on the latter. "The business is still tough," Jarowey notes. "You are having to work three times as hard for the same result as two years ago."