As AFM attendees settle into their new home at the Le Meridien Delfina, Screen profiles a selection of key titles, at various stages of production, available across the market.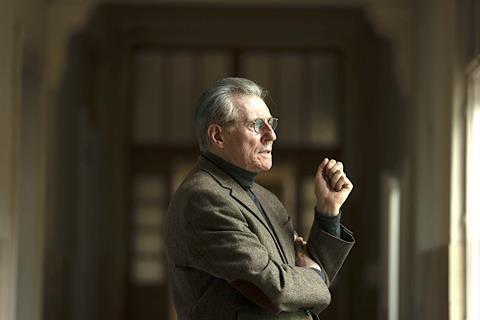 Altitude Film Sales has David Stoddart's action-adventure Lone Star Bull, about a nightclub bouncer and drag performer who form an unlikely bond. New Sparta Films, Southern Stories and Trigger Films produce, with a cast including Luke Macfarlane and DJ 'Shangela' Pierce. Altitude is also selling Australian thriller Feral, directed by Jesse O'Brien and starring Caitlin Stasey and Dougray Scott.
Anton is unleashing animation Night Of The Zoopocalypse, in which a meteor triggers an alien virus at a zoo (France's Charades is co-repping world sales). The adventure is co-directed by Ricardo Curtis and Rodrigo Perez-Castro, with David Harbour among the voice cast. It is produced by Copperheart Entertainment and co-produced by Charades Productions, U Media and Mipa.
Bankside Films is launching Rabbit Trap, a 1973-set psycho­logical horror film starring Dev Patel and Rosy McEwen, and directed by Bryn Rhys Chainey. A married couple's life takes a turn after relocating to an isolated cabin in Wales. Elijah Wood and Daniel Noah's SpectreVision are among the producers. CAA Media Finance handles domestic sales. Bankside is also screening a promo of Samuel Van Grinsven and Causeway Films' ghost story Went Up The Hill, starring Vicky Krieps and Dacre Montgomery.
Black Bear is looking to make some noise with Corin Hardy's Whistle, about a misfit group of high-school students who stumble on a cursed object. Dafne Keen, Sophie Nélisse, Sky Yang, Percy Hynes White and Nick Frost star. No Trace Camping and Wild Atlantic Pictures produce. Black Bear is also selling Alex Huston Fischer and Eleanor Wilson's twisted romance Wicker, starring Olivia Colman and Dev Patel. UTA Independent Film Group and CAA Media Finance co-represent US rights.
Cornerstone Films reunites with Sting filmmaker Kiah Roache-Turner for Second World War shark thriller Beast Of War, as a band of soldiers are stranded in the ocean. Blake Northfield and Chris Brown produce. Cornerstone continues sales on Euros Lyn's black comedy The Radleys about a family of vampires, featuring Damian Lewis and Kelly Macdonald, and produced by Genesius Pictures.
Dogwoof is selling documentary Swan Song, a look inside the National Ballet of Canada as it embarks on a production of Swan Lake. Chelsea McMullan directs and Sean O'Neill produces. Also on the doc specialist's slate is Rex Miller and Sam Pollard's Citizen Ashe, about tennis legend Arthur Ashe.
Embankment Films continues pre-sales on Hope Dickson Leach's Making Noise, a biopic about Evelyn Glennie (played by Morfydd Clark), a deaf woman who became a top global solo percussionist. Nicky Bentham and James Brown produce.
Film Constellation is highlighting James Marsh's Dance First, which sees Gabriel Byrne star as revered Irish writer Samuel Beckett. Michael Livingstone and Tom Thostrup produce. Film Constellation is also continuing sales on Austin Stark and Joseph Schuman's period satire Coup! starring Peter Sarsgaard.
HanWay Films is introducing Jonny Blair's psychological thriller Walk With Me to buyers, starring Emily Carey, Claes Bang and Suki Waterhouse, with Silver Reel producing. A teenager is plagued by a vision of a creature from Celtic mythology. HanWay is also selling Leena Yadav's comedy adventure Cowgirl's Last Ride, starring Geena Davis.
Independent Entertainment continues sales on romantic thriller Andorra, starring Bobby Cannavale, Elizabeth Debicki and Ruth Wilson, and directed by Giuseppe Capotondi. An American attempts to reinvent himself in Andorra after a personal tragedy. Jump Street Films produces. Independent is also selling Brad Anderson's horror title The Dagon.
Metro International continues sales on Doctor Jekyll, Joe Stephenson's take on Robert Louis Stevenson's novella, starring Eddie Izzard. Hammer Studios is releasing in the UK as part of a relaunch of the Hammer Studios brand.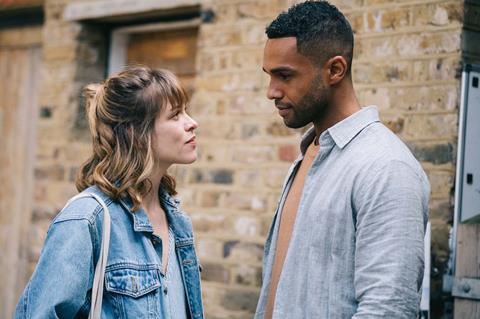 Protagonist Pictures has Nick Moore's comedy This Time Next Year starring Sophie Cookson and Lucien Laviscount, about two people flung together at a New Year's Eve party. Giuliano Papadia, Herbert L Kloiber and Erika Hossington produce. Christopher Smith's horror comedy Spider Island, produced by Vertigo Films, is being introduced to buyers.
Mister Smith Entertainment has Greedy People, a comic crime thriller with a cast including Lily James and Joseph Gordon-Levitt. Residents of a small island town navigate a murder, with $1m found next to the body. Potsy Ponciroli directs while Zack Schiller, Dylan Sellers, Shannon Houchins, Chris Parker, David Boies and Kevin M Brennan produce. Verve Ventures reps the US sale. Also on Mister Smith's slate is Jose Avelino Gilles Corbett Lourenco's remake of Johann Wolfgang von Goethe's 18th‑century novel Young Werther, starring Douglas Booth and Alison Pill, produced by Matt Code and Julie Strifler. CAA Media Finance handles the US.
Rocket Science is championing James Madigan's Fight Or Flight, headlined by Josh Hartnett. A mercenary takes on the task of eliminating a high-value target on a plane. Producers are Tai Duncan, Basil Iwanyk and Erica Lee. Also being sold is Marianne Elliott's drama The Salt Path starring Gillian Anderson and Jason Isaacs, produced by Number 9 Films and Shadowplay Features.
SC Films International is introducing David Luke Rees's horror film By The Throat, starring Patricia Allison, about a wealthy couple grappling with the loss of their daughter, and their devious plan for their new carer. Producers are Rees, Richard Fletcher and Simon Crowe.
Signature Entertainment is sharing a first-look promo of action thriller Take Cover starring Scott Adkins and Alice Eve, helmed by Nick McKinless and produced by Ben Jacques. A skilled hitman on the verge of retirement finds himself ambushed. Signature is also selling James Marquand's Second World War thriller The Partisan.
WestEnd Films continues sales on Matt Brown's drama Freud's Last Session, starring Anthony Hopkins as Sigmund Freud and Matthew Goode as author CS Lewis, and produced by Meg Thomson, Hannah Leader, Rick Nicita and Alan Greisman. Also on the slate is Guy Nattiv and Zar Amir's thriller Tatami, about an Iranian judo competitor forced into a quandary.
101 Films International lifts off with Ian and Dominic Higgins' The Shamrock Spitfire, a Second World War drama that tells the true story of Irish fighter pilot Brendan 'Paddy' Finucane. Shane O'Regan and Chris Kaye star.
Blue Finch Films brings Alan Scott Neal's thriller Last Straw to the market, starring Jessica Belkin, Jeremy Sisto and Taylor Kowalski. A diner waitress working the late shift alone comes under attack. Producers include AC3 Media, Bad Grey and Burn Later Productions.
Brilliant Pictures is introducing Steven Sheil's crime feature Out Of Nowhere, starring Abbie Cornish and Anya McKenna-Bruce, and also produced by Brilliant Pictures. The lives of two troubled teenage girls from a care home collide with a crime novelist.
Canoe Film has It's Coming, a feature documentary about a woman who has been able to see super­natural entities since she was a girl. It is directed and produced by Shannon Alexander.
Carnaby International continues sales on the latest instalment in its cult Footsoldier crime franchise. Rise Of The Footsoldier: Vengeance is directed by Nick Nevern and stars Craig Fairbrass.
Devilworks is selling Liana Failla's festive romance Holidays At The Ranch through its New Era label. The film stars Sarah Jane Duncan and Joe Gallina.
Film Seekers brings Wake, directed by Thom Arizmendi and Austin Parks Stewart, and starring Fivel Stewart and Susan Reno, about a struggling actress desperate for the lead role in the remake of a classic movie.
GFM Film Sales is selling Mis­direction. Olga Kurylenko and Frank Grillo star in Kevin Lewis's home-invasion thriller that sees a desperate crime couple undertake one last job to pay off a mob debt. Sister company GFM Animation has Kirk Wise's X Factor In The Jungle, an animated musical adventure following jungle animals as they battle it out in a singing competition. Threshold Entertainment is producing, with Simon Cowell an executive producer.
Jinga Films is launching Federico Zampaglione's horror feature The Well, about a young art restorer whose attempt to revive a medieval painting puts her life in danger. Lauren LaVera and Claudia Gerini star.
Kaleidoscope champions Callum Burn's Battle Over Britain, an action drama about Second World War spitfire pilots, starring Arnold Voysey, Vin Hawke and Hannah Harris.
Moviehouse Entertainment has Oliver Pearn's thriller On The Line, starring Victoria Lucie and Harriet Walter, about a switchboard operator who receives a distressing call.
Screenbound is drawing buyers to Eight Eyes, a horror film from Austin Jennings about a couple on vacation who are pulled into a web of psychic rituals.