Patagonik is not only Argentina's leading production outfit but one of the world's most exciting film companies. Artistic director Juan Vera talks to Jeremy Kay.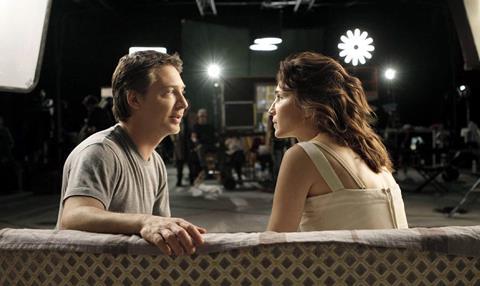 Production powerhouse Patagonik played a muscular role in driving admissions to record levels in the first half of 2016 and delivered the biggest local hit of the year in I Married A Dumbass (Me Casé Con Un Boludo).
Yet artistic director Juan Vera, a genial man who straddles commerce and creativity as one of two managing partners, is not one for resting on his laurels.
Vera knows Patagonik's reputation as Argentina's biggest producer, and the years of success that has brought - with such films as 2 + 2 (Dos Mas Dos), Vulture (Carancho) and A Boyfriend For My Wife (Un Novio Para Mi Mujer) - cannot distract from the mission of continued improvement.
Last year, I Married A Dumbass became the eighth biggest local release ever on 2 million admissions, topping the Argentinian charts and ranking fourth overall ahead of Hollywood blockbusters Captain America: Civil War, Zootopia and Batman V Superman: Dawn Of Justice.
Since producer Pablo Bossi launched Patagonik in 1994, fittingly enough with Alan Parker's Evita, the company has produced or co-produced around 70 films and aims to fully develop and produce at least two a year.
"We try to mix it up," says Vera, whose screenwriting credits include 2 + 2 and Just Like Me (Igualita A Mi). "I love all kinds of movies, so long as they're well done. We've worked with Pablo Trapero [Vulture] and Lucrecia Martel and are in development on a project with Diego Lerman."
Among a 2017 roster that includes pre-summer release Mama Se Fue De Viaje from Ariel Winograd, the director of Patagonik's hit No Kids (Sin Hijos), Patagonik is co-producing Martel's upcoming Zama with Rei Cine, Bananeira from Brazil and Spain's El Deseo.
In post-production now, it promises to be a sumptuous period drama and would seem a good fit for Cannes. Pushed to describe how it is turning out, Vera smiles: "It's Lucrecia Martel but in another world."
Reinventing the reel
Patagonik is also in the remakes business, working closely with Guido Rud's Buenos Aires-based FilmSharks, the company's sales agent of choice, on such films as A Boyfriend For My Wife, which has spawned local versions in South Korea, Brazil, Chile and Italy.
Vera moved over from Polka Cine, where he had been running the film division and producing shows for HBO, when Bossi moved on from Patagonik about a decade ago.
"In 2006, the owners of the company called me and we started with new management, with Juan Pablo Galli and Alejandro Cacetta," Vera recalls.
He now runs the company with Galli, after Cacetta became president of Argentina's film institute, INCAA, in late 2015. Disney, Cinecolor Argentina and Artear are the co-owners and Disney just recorded its biggest year in the territory. It also distributes all Patagonik films theatrically in Argentina and Uruguay, also handling Latin American pay-TV.
Having three deep-pocketed owners does not preclude Patagonik from applying to INCAA for subsidies on each project.
"It is impossible to make films without state funding," admits Vera. "We're competing with American films that spend millions of dollars."
Indeed Vera admits the company might not have enjoyed the success it did on I Married A Dumbass were it not for state support: "It's a very small market."
Fortunately for a country that has had its share of political and economic upheaval - annual inflation in Argentina hovers around 40% - INCAA subsidies and credit appear robust.
"It's always difficult [to produce films] because costs are increasing more than the subsidies, but there are a lot of new players like Netflix and now Amazon that are very interested in buying content," says Vera.
"Last year and the year before were very good for Argentinian films in theatres. We also had Allowed (Permitidos), which did 300,000 admissions, and others. The Argentinian people are receiving our films in a good mood right now. [The country] is in a difficult place in general, but people like movies."
And they like watching them on Netflix, which is building out a formidable presence in Latin America.
"The way of watching TV that we know from the past doesn't exist [with the younger generation]," says Vera. "It's a big change… [but] I think the experience of watching a big screen with other people is incomparable."
The hope is that state support can go further than what INCAA already provides, and indeed the national film institute - spurred on by a centre-right government that wants to stimulate business - is working with film commissioner Ana Aizenberg to set up a national film incentive.
"We want it," affirms Vera. "A lot of countries have incentives… Puerto Rico has it, Brazil has it, Colombia has it."
He is confident it will happen. "The [Mauricio] Macri government is interested in getting people to invest here."