SCREEN SUBSCRIBERS: Argentina is booming, with record admissions, dynamic directors making films local audiences are flocking to see, and widening global ambitions.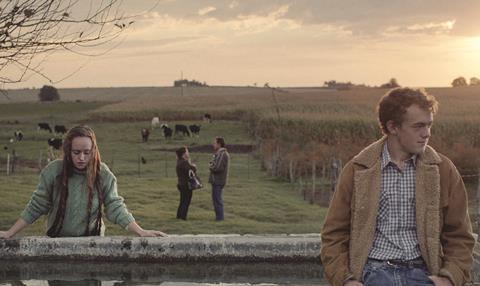 Record admissions in 2015, the massive success of Pablo Trapero's The Clan and a positive statement of intent from the new head of the national film body all paint a promising picture of the Argentinian film business.
Add to this the presence of two home-grown films in the Berlinale — Daniel Burman's The Tenth Man and Maximiliano Schonfeld's The Black Frost — and there are many reasons to be cheerful.
Yet optimism goes hand-in-hand with an awareness that major challenges lie ahead as the industry strives to better nurture its emerging talent and compete on the global stage. When Mauricio Macri's new government came to power in December 2015, there was initial concern the centre-right administration might reduce the National Institute of Cinema and Audiovisual Arts' (INCAA) allocation of public funds to film and TV production.
Since then the focus has switched to the encouraging early steps by Argentina's new president that could, among other benefits, ultimately strengthen local content and boost the country's standing as a location for Hollywood shoots after recent visits by The Revenant and Focus. It has removed currency controls and cut prohibitive export taxes, with Macri showing a willingness to move quickly to revive the economy and establish accountability for a country that as recently as 2013 became the first ever to draw fire from the IMF for inaccurate data.
Government finance chiefs were in New York in December to discuss debt payments that would allow Argentina back into international capital markets for the first time in a decade.
"We have a more competitive economy and we have more experience in comparison to five or 10 years ago, [so] we can capitalise on… offering our services abroad," says INCAA's new president Alejandro Cacetta.
Cacetta — buoyed by a record-breaking 51.4 million cinema admissions in 2015, up 12.7% on 2014 — is keen to broaden audiences, explore multiplatform distribution and champion local product by forging closer ties with private business.
That last point will strike a chord with any Argentinian film-maker, particularly the ambitious younger generation coming through.
"More and more, we are starting to finance films using a hybrid model between public-private funds," says producer Santiago Gallelli of Buenos Aires-based Rei Cine, whose credits include Sand Dollars and Lucrecia Martel's upcoming Zama. "We rely partly on public funds to improve our risk/reward ratio and make the scene more appealing for private funding within our financial models and strengthen business opportunities for films that are not necessarily commercial."
Admissions for local language films in 2015 were 7.5 million for a 14.6% share of the market, down 8.4% on the previous year but still the third highest level of the past decade. More than one-third of those ticket sales went to The Clan, which drew 2.7 million admissions last year and was by far the top Argentinian release of 2015.
It finished fourth overall behind Minions (5 million), Fast & Furious 7 (3.4 million) and Inside Out (2.9 million), but beat Jurassic World, Avengers: Age Of Ultron, San Andreas and Hotel Transylvania 2, among other US studio behemoths.
International footprint
Matias Mosteirin, managing director of K&S Films, the producer of The Clan and all-time Argentinian box-office champion Wild Tales, says the company will use the success to expand its international footprint. "Long-term relationships are very important to us," he says.
A growing pipeline is the order of the day, underpinned by local ties and international relationships such as the successful collaboration with Pablo and Agustin Almodovar's El Deseo.
Energia Entusiasta owner Alejandro de Grazia has released Santiago Mitre's Cannes Critics' Week grand prix winner La Patota (aka Paulina) and Woody Allen films among others. The company also scored a big hit recently with Kryptonita — a local smash that speaks to the groundswell of support for and interest in genre in Argentina and was a talking point at the popular Blood Window sidebar at the Ventana Sur market in Buenos Aires last December.
De Grazia says INCAA needs to do more to support distribution and is keenly aware of the need to exploit platforms for film-makers. He has made serious inroads, expanding to become official aggregator of Netflix for Latin America.
The point is not lost on Cacetta, who with his team will be taking a close look at digital avenues. There is no denying the march of Netflix, although INCAA launched state-funded VoD service Odéon during the reign of Cacetta's predecessor, Lucrecia Cardoso, to promote local film.
Promotion of local storytelling is a critical part of the vision and INCAA is involved in the Cinema Screens Network to operate 45 screens across the continent showing Latin American cinema.
"Humanity never had an era in which making a film was so easy," says Wild Tales director Damian Szifron. Now it is up to INCAA and the local industry to ensure the right films are made — and that those films are seen.