As Bac Films expands into English-language production, Melanie Goodfellow meets its ambitious CEO David Grumbach and discovers this is just the beginning for a company with big plans.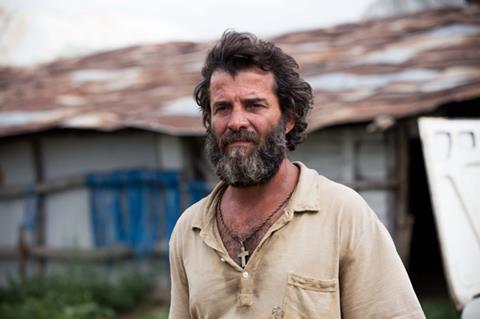 Paris-based Bac Films celebrates its 30th anniversary this year but CEO David Grumbach, who led the acquisition of the company by a team of European investors in 2013, is not dwelling on the past. Instead at Cannes he is unveiling two English-language productions, featuring European directors and starry international casts, financed mainly out of Europe with a small amount of US backing.
Although details of the new projects were still under wraps at press time, Grumbach is confident these are game-changers for the company. Until now, Bac has focused mainly on distribution and international sales. (In Cannes, Bac's international sales team, headed by Gilles Sousa, will also be handling Un Certain Regard title Dogs by Romanian director Bogdan Mirica and Italian film-maker Paolo Virzi's Like Crazy, which is premiering in Directors' Fortnight.)
"I'm not looking to build a big group," says Grumbach, "but rather a dynamic, sort of Swiss Army Knife-style company dealing with quality films in the €5m-€10m ($5.7m-$11.3m) range, which can get involved at any stage of a film's life, whether it be development, financing, international sales or distribution, depending on the project."
Go-to producer
This expansion into production is a natural move for the French producer, who moved to Luxembourg in 2005 in his 20s to gain experience of European co-productions, working closely with veteran local producer Paul Thiltges.
Some 10 years later, Grumbach is a go-to figure in the European co-production scene. His credits include Frédéric Jardin's 2011 action thriller Sleepless Night (Nuit Blanche), Ari Folman's live-action animation hybrid The Congress, Iranian film-maker Mohsen Makhmalbaf's The President and more recently Jaco van Dormael's Belgian Oscar submission and Golden Globe nominee The Brand New Testament.
"The Congress was the most technically complicated co-production I've ever worked on," says Grumbach. "It involved roughly 60 sources of finance from institutions, distributors, sales companies and tax incentives. But practically, it wasn't complicated. Everyone knew their role and what they had to do."
His in-depth knowledge of the European co-production scene has led him to become involved with Haifaa al-Mansour's English-language debut A Storm In The Stars, starring Elle Fanning as Frankenstein creator Mary Shelley. Grumbach joined the project after UTA and HanWay Films contacted him for advice.
"I've worked with partners in 17 territories. I know who to go to, what's available in terms of tax shelters as well as what's possible in terms of pre-sales and shooting costs," he says. "For every production, there are always two or three potential co-productions that could work."
Grumbach is working on A Storm In The Stars under his Luxembourg-based Juliette Films banner and has secured $1.9m (€1.7m) from Luxembourg Film Fund. The film is a co-production with Ireland's Parallel Films and has backing from the BFI. It is exactly the sort of production he wants to develop in-house at Bac Films.
"For me, this is the future, combining European and Anglo-Saxon finance systems, European [based] stories and directors and A-list American casts, to create films that appeal to audiences on both sides of the Atlantic," Grumbach explains.
Production is just one part of his strategy to reinvigorate Bac Films, which Grumbach says lost its way after the controversial ousting of founding chief Jean Labadie in 2007. He has also revamped the programming and marketing department for French distribution, resulting in a five-fold increase in its box office in 2015, thanks to titles such as Force Majeure, The Duke Of Burgundy, Daddy Cool and Taj Mahal.
Grumbach admits Labadie — who released some 500 films, seven of them Palme d'Or winners, while in charge — is a tough act to follow.
"I'd never seek to compare myself to Jean Labadie, someone who I've always really liked and respected, nor would
I want to be compared to him," he says. "My challenge is to put the company back on its feet in a way that is fitting with the times."
Bac Films: A History
1986: Jean Labadie founds Bac Films.
1994: Bac Films expands into exhibition.
1997: All activities are grouped under the Bac Majestic banner.
2000: Bac Majestic floats on the French stock exchange.
2002: Mounting losses force Bac Majestic to off-load theatres. Miramax and Studiocanal distribution partnerships are dissolved.
2003: Animation company Millimages becomes majority shareholder. Roch Lener made CEO with Labadie appointed president.
2007: Jean Labadie is ousted. Goes on to create Le Pacte.
2013: David Grumbach spearheads consortium of European investors to acquire Bac Films.
Palme d'Or winners
1990: Wild At Heart
1991: Barton Fink
1992: The Best Intentions
1993: The Piano
1994: Pulp Fiction
2002: The Pianist
2007: 4 Months, 3 Weeks & 2 Days