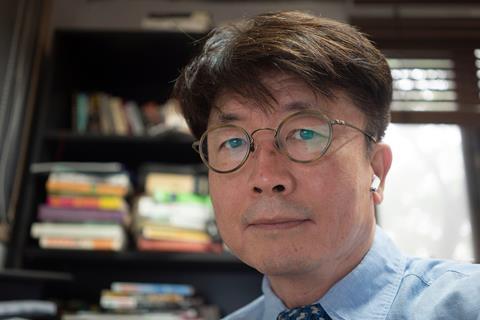 Festival director Shin Chul is finalising preparations for the 25th Bucheon International Fantastic Film Festival (Bifan, July 8-18).
It will mark Bifan's second edition as a hybrid event, due to the ongoing pandemic, and the festival director's third of a three-year term (which has the potential to be extended).
Before joining Bifan in 2018, Shin was known as a producer of seminal Korean films such as The Gingko Bed (1996), Lies (2000) and My Sassy Girl (2001) – part of the rise of local cinema that became the Korean cinema renaissance of the late 1990s and early 2000s.
Ahead of the 25th anniversary edition, Shin spoke to Screen about this year's line-up, how Bifan has evolved and hosting the festival during the pandemic.
What is new in this year's programme and are there changes to its size?
The size is about the same as previous years – maybe a little smaller because of Covid-19, but similar. What is new is the Scary Tales Project, which started last year as the Scary Tales Archive and is evolving. Bucheon was designated a Unesco Creative City and so we collected scary tales from all over the world, including Korea. We are archiving the texts and people are taking inspiration from them and recreating them with moving pictures. Nine of these projects that were selected for support last year were made into short films and will be screening in the festival this year.
At this year's opening ceremony, we will also have a tribute to the recently deceased producer Lee Choon-yun. His Whispering Corridors films screened at Bifan's first, second and third editions so for the opening ceremony this year, we are creating a look back at his work and dramatisation of Whispering Corridors, directed by Kim Tae-yong and Min Kyu-dong, who co-directed Memento Mori, the second in the series.
How has Bifan evolved over the past 25 years?
We have die-hard fans that come to Bucheon because we screen shocking films that cannot be seen elsewhere in Korea. But as times change and the routes to view films have diversified, we need new and more evolved things in the festival. Streaming services are establishing themselves while the pandemic has hastened the need for us to think about how we define films.
Also because of the pandemic, we have had to stream online as well as holding offline screenings. As for our international footprint, it's hard to measure but we have played the role of a window on Asian genre films and should keep strengthening that.
Have you tweaked your approach to hosting a hybrid edition from last year?
Last year we worked with [Korean streaming platform] Watcha and also screened films in theatres. Watcha, being a smaller local operation up against the upcoming advent of Disney, HBO and other OTT streaming services, does not have the leisure to handle festival films this year so we are now working with wavve. They are part of a conglomerate [SK] and are different, almost like an institution.
We took thorough quarantine and preventative measures last year… and there were no confirmed cases that came to the festival. We've done it once before so the staff knows what to prepare and are more natural. I hope this is the last time we have to do this though. We are bringing in Covid-19 self-test kits, maybe for the first time in the world as a film festival? The kits we are getting only take a few minutes. It's rapid. In addition, we have social distancing and will only use one in three seats in cinemas.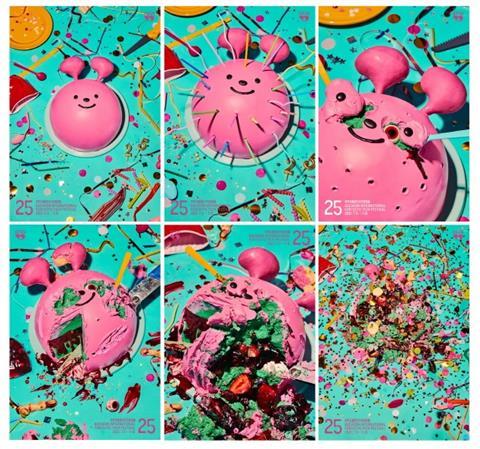 How is your engagement with local audiences?
We're using a lot of social media this year. Our poster was tremendously popular and has been talked about amongst the kids on social media. This year's slogan is "Stay Strange" saying, in this era, it is okay to be strange, and the posters reflect that. I anticipate some sold-out screenings and people seem to be filled with anticipation. We'll see if we can satisfy them but the programmers have worked hard. We have more world premieres than last year including opening film Till We Meet Again and The Medium, which are gaining explosive interest. I'm curious to see how it goes myself.
Is this really your last year?
I don't know yet. This is the third year of my three-year term. It's only this year that I've been able to figure out how this organisation actually runs so I'll think about it and decide after this edition is over.