Singaporean director discusses his prison drama, which premiered at Cannes and is Singapore's submission to this year's Oscar race.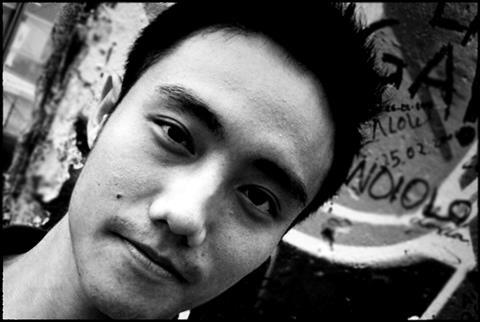 One of the Busan International Film Festival (BIFF)'s inaugural Asian Film Academy workshop graduates in 2006, Singaporean film-maker Boo Junfeng (Sandcastle) is a regular at the festival and this year returns with his second feature film Apprentice. It was a recipient of BIFF's Asian Cinema Fund for Script Development in 2012, and has since become Singapore's official submission to the Academy Awards foreign film category.
The film follows Aiman, a young Singaporean correctional officer who tranfers to a high security prison where he gets to know chief executioner Rahim, the man who executed Aiman's father. Not knowing this, Rahim starts grooming the young man to succeed him while Aiman struggles with his conscience.
Apprentice made its world premiere at the Cannes Film Festival in Un Certain Regard and is screening in BIFF's A Window on Asian Cinema section.
On Oct 7, Boo picked up the Rising Director prize at the Asian Star Awards here in Busan.
Screen: What made you want to deal with this topic?
Boo Junfeng: I think capital punishment was something I was interested in for a long time, but I didn't really think I was going to make a film about it so soon because it is a very complex issue.
When I thought of this angle of making a story about a young executioner who is about to take on the job, and also him kind of embodying both sides of the coin - his father having been executed and him being a sort of casualty, and his wearing a uniform and being an executioner, I pitched it to my producer and he thought it was a good story to be told. And for me it kind of took this conversation to a different place.
In Singapore at least, execution is something that people don't talk about. It's something that's sort of there in our consciousness because Singapore is a very safe place to live. People's sense of safety and security stems from the fact that we have tough laws. Because of that, people tend not to want to discuss an issue that might take them out of their comfort zone. And I think that's something that applies to many societies that have the death penalty. Within their comfort zones, they are okay with having it in their periphery and not having to look straight at it. I thought this would allow audiences to look at it in a different way.
It's a Singapore-France-Germany-Hong Kong, China-Qatar co-production. How did this project come together?
We knew from the start the funds from Singapore weren't going to be enough and it was the kind of project that we needed funding support from other available funds.
It was at Cinemart 2012 where we met our French and German producers. They really liked the project and came on board, and we got funds from France and Germany.
As for Qatar, the Doha Film Institute gave us post-production funding. From Hong Kong, Pang Ho-Cheung and Subi Liang came on board and from Singapore, Jim Rogers and Paige Parker, who are basically investors who are friends; Fran Borgia, Tan Fong Cheng and Eric - they worked on my first film, Sandcastle, so they are long-time collaborators and natural partners to work with. Raymond Phathanavirangoon is great at development, so we worked very closely.
You've been referred to as a protégé of Eric Khoo. Is that correct and how did you start out making films?
Eric Khoo has had several protégés including Roystan Tan and me. Basically, what happened was when I graduated from film school, Eric really wanted me on board at his company doing commercials. I gladly accepted. When I had my first film in mind, I asked if [his production company] Zhaowei were interested in supporting.
Interestingly, it was 11 years ago at Busan at the opening reception that I worked up the courage to walk up to Eric Khoo and say hi and told him I would drop off my DVD at his hotel.
How do you think the Singaporean film industry has changed in the time you've been working in it?
I graduated film school from Ngee Ann Polytechnic when I was 19 and went to the army. I've been working from 2004 so it's been 12 years now. I think there's certainly a lot more emphasis on development now and a lot more patience for it. I think it's a good thing, of course. It took directors to make it known that development was necessary. I think there's also a crop of producers now that appreciate the process of development and not rushing projects into production.
Increasing there are Singaporean projects that are going to film markets and project script labs and I think that's also a healthy development. It really depends on the kind of films you want to make. I think with a film like Apprentice or Ilo Ilo or the films like Eric made, it will always require a certain amount of soft money because the market in Singapore alone is way too small. So a lot of film-makers now are always looking at making films that will travel.
Ultimately, hopefully in time to come, there will be enough confidence in films made in Singapore, especially from the investors in Singapore. We are working with commercial distributors Clover Films and Golden Village to make sure Apprentice has as big an exposure as it can, and market it to mainstream public. I think it's basically building upon what I did with Sandcastle and Anthony Chen did with Ilo Ilo, building public confidence and we are seeing increasing support for Singaporean films.