Director discusses his Kara Wai-starring action thriller, which world premieres in Busan.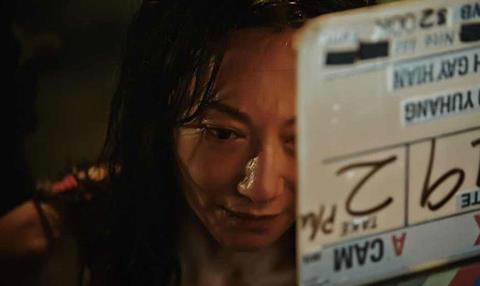 Malaysian director Ho Yuhang has re-teamed with iconic martial arts star Kara Wai (a.k.a. Kara Hui) on Mrs K, which makes its world premiere today in the Busan International Film Festival (BIFF)'s A Window on Asian Cinema section.
Wai stars as a seemingly normal housewife who has a hidden past involving a Macau casino heist which comes back to haunt her when one of her former colleagues and ex-lover tracks her down and kidnaps her daughter.
When Ho featured the Shaw Brothers era star in 2009's At The End Of Daybreak - another of his films that screened at BIFF, Wai's performance in the comeback role won multiple accolades including Best Supporting Actress at the Golden Horse Awards and Best Actress at the Asian Film Awards. The film itself won the NETPAC prize at the Locarno International Film Festival.
A regular at BIFF, Ho has been a mentor at the Asian Film Academy and has had other films screen in the fest including Rain Dogs (2006) in A Window on Asian Cinema and Sanctuary (2004) in New Currents competition.
This year at Busan, the director also has a short in the National Gallery Singapore omnibus of Southeast Asian directors' films, Art Through Our Eyes, screening in the Wide Angle section.
How did you develop this story?
After the last film we did, Kara suddenly is in the limelight again. She used to be a very famous action star in the late '70s and '80s, in films like 36 Chambers Of Shaolin and all those films that I watched growing up. Lorna Tee and I thought, 'Let's try to write another film for her - an action film.' So I actually wrote this film for her, specifically designed for her.
Kara's over 50 now and action films are pretty taxing because you have to be physically fit. But she's serious about it, doesn't want to use a body double and wants to do everything. She was very serious preparing both physically and emotionally for this film.
Mrs K is an even greater departure than At The End Of Daybreak from your previous Malaysian New Wave sort of films. Why?
I wanted to do genre films. I love a lot of these films. It's also, in a way, to defy my friends and audiences. Mrs K has some B-movie elements. It's pretty straight but there are some jokes - like joking with the genre itself. I've always wanted to make a Western and love Sergio Leone films. If you notice, nobody has names in this film. Yes, the title is Mrs K and it's obvious she is Mrs K, but otherwise, nobody has names. You can tell their relationships. This is the daddy, the daughter, the bad guy and the bad guy's henchmen. So it's sort of like those Italian Westerns I love - very hardboiled, absurd, and they work with very basic elements like revenge, or taking back something or reclaiming honor or whatever. Sometimes it's not about money in the end.
It's a Malaysia-Hong Kong, China co-production and you have another Hong Kong film icon, Simon Yam, featuring as the main villain and Taiwanese rock star Wu Bai as Mrs K's doctor husband. Was this with a wider target audience in mind?
Yes, part of it is about having broader appeal. But also, they are actors I like to work with. They carry weight. I do think about the local market. I made the film in Malaysia and would love for people to see it there and for it not to just be a mere export.
How did this project come together?
I developed it with Lorna, who is a company partner of mine [at Paperheart] and the producer. I know producer Lina Tan from Red Films, and we said, 'Let's work together.' Red Films is signed with Sonneratia Capital - a Malaysian body to fund films - to do a slate of four films. So they are attached and Hong Kong's Emperor Motion Pictures. It took a while – it wasn't so easy to raise funds. Emperor got involved a bit later. I have two of their very important cast in the film, Simon Yam and Kara Wai as main characters, so they came in and we got all the funding in the end.
Is this a good time for Asian filmmakers?
It's hard to say. I think it's a good time for reflection. Because there are so many films out there - more than ever. I don't know if the market can absorb all these films. Everybody is rushing to get money somewhere and China is big so everyone's rushing to go there, but we haven't seen so many very exciting Chinese films. It's usually from the independent sector [that you see exciting films]. It's almost like going against the grain now. And Korea has made some interesting films, very steadily. We're always kind of looking up to Korea to see what we're doing next.